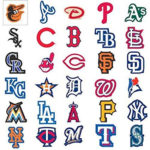 Run Lines can be Very Profitable in MLB Betting
Key Points in Betting on MLB Run Lines. Understanding Run Lines can set you to succeed very well.
Betting the run line in MLB begins with a complete understanding of the concept.
Bettors can use different strategies to take advantage of the MLB run line.
The MLB Run Line
Like other sports, baseball offers the opportunity to bet on the moneyline, the point spread, or on game totals.
Baseball scoring is limited though, so point spread betting is somewhat different in MLB compared to the NFL or NBA where scoring is higher.
In MLB games, when you bet the point spread, you are betting on the run line. The typical run line is 1.5 runs and is set at -1.5 for the favorite and +1.5 for the underdog. You see the same with hockey puck lines.
The odds on the run line will vary for a number of reasons. When betting the run line in MLB, it's a good idea to have an understanding of the MLB run line odds.
Run Line Example
The best way to understand the MLB run line is to look at an example. Let's take the following game featuring Boston and their rival, the New York Yankees.
        Boston Red Sox    +120    +1.5 (-170)
        New York Yankees    -130    -1.5 (+150)
Note that the Yankees are the favorite here. You can wager $130 to win $100 on New York on the moneyline. However, you can wager $100 to win $150 if you think the Yankees can beat the Red Sox by at least two runs.
MLB Run Line Betting Strategy
You might find it more useful to bet on the run line in a case where you have a big moneyline favorite. Say the same two teams are playing, but the Red Sox are sitting some veterans. Or maybe a team's baseball scores have been trending recently. Maybe they have some injuries to key players. For whatever reason, the Yankees are a -280 favorite.
        Boston Red Sox    +250    +1.5 (+130)
        New York Yankees    -280    -1.5 (-150)
In this case, if you still like the Yankees the better wager is on the run line where you can bet $150 to win $100. You could also approach it from the other side. You get the one-run cushion on the team favored to lose but still get a nice payout at +130.
This is actually a strategy used by MLB run line bettors. Games with big moneyline differentials often end with a margin of one run. Bettors like the underdog in this case.
Getting the best odds means shopping for betting lines at multiple sportsbooks. Earlier, we wrote about how to choose a sportsbook. It's quick and easy to set up a couple offshore accounts to get a good line comparison. It always opens the door for more bonuses and incentives.
Using Totals for Run Line Help
Offshore bettors can also use the set game total for clues to the run line. Thirty percent of MLB games are decided by a single run. One of the key numbers in baseball is seven. More games end with totals of 5, 7, and 9 than any other numbers.
Games with a total of seven often end up 4-3 which gives bettors incentive to bet on the underdog in many cases.
Games with a total of 8 can be ripe for a wager on the favorite at -1.5. Research has shown that favorites that have won at least 50 percent of their games often cover as a run line favorite against a weaker opponent.
Before you head off, here's a great article to learn more betting stuff. We talked about betting against the public.