Maine may see sports betting be legal and regulated in the state soon, as reported in the latest iGaming News. This Friday, the Maine House voted in favor of the legalization of sports betting in the state. The bill also aims to grant tribal casinos exclusive rights to offer mobile sports betting in Maine.
Under the bill, the two casino operators, plus harness racing tracks will now be able to conduct in-person sports betting. However, given that the more popular among gambling products are anything online-gaming related, the advantage will be with the tribes. This concession is part of a compromise bill from Governor Janet Mills to increase the rights of Maine tribes.
Maine May See Sports Betting Soon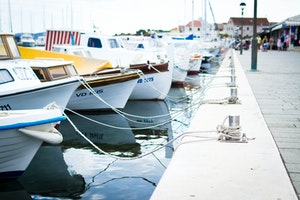 While this be exciting news to many in the state, this bill still needs to be voted in by the Maine Senate, which will happen next week. There are, of course, issues with the bill. Given that mobile sports betting is very lucrative, as evidenced by bookies who run their own pay per head bookie operation, other gambling operators want in. Lawmakers want to propose an amendment to the bill, which aims to allow other casinos to also offer mobile sports betting.
Given that in some states, the share of mobile sports betting climbs as high as 85%, this move is expected by many in the local gambling market. These amendments may be discussed as the Senate will debate on the bill next week. Based on the discussions about sports betting, it seems inevitable to happen, its just a matter of who will be able to offer sports betting to the residents of Maine.
Get the Best Bookie Software with PricePerPlayer.com Today!