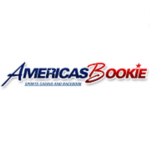 America's Bookie is a Top Online Gambling Destibation
The Major League Baseball season is the most underrated time of the year to win money on sports. America's Bookie has some of the best lines in the industry. If you are not using MLB games to win money, you are doing something wrong. Every team plays 162 games during the MLB season, so you have unlimited opportunities to win big on the sport.
It takes an excellent sportsbook to win money on MLB games. It's widely known that not all sportsbooks are created equal.
The combination of a great sportsbook and MLB betting can win you a lot of money. America's Bookie is the perfect sportsbook for you to win on MLB. 
Here are the reasons why America's Bookie's rewards will put money in your pocket this MLB Season.
Gambler's Insurance
There are a total of 2,430 games in an entire MLB season. Each team plays 162 games during the year.
As much as we would love to win 100% of MLB bets, this is impossible. To be a great MLB bettor, you must understand that you are going to lose.
America's Bookie is aware that it's impossible to win all the time. The site rewards you for taking a chance on the book. 
America's Bookie pays you even when you lose. This promotion is critical during the MLB season. 
A great baseball bettor wins over 60% of the time. That means they are losing close to 40% of the time.
On the site, you will receive 10% back on all your losses during MLB season. This includes all your non-baseball bets as well.
If you lose $1,000, you will receive $100 in free bets on the first Wednesday of every month. These bets can be recirculated for you to win big on MLB contests.
Editor's Choice > Why Betting Golf Can Be Very Profitable
Massive Deposit Match
Nobody has ever lost a bet when using house money. America's Bookie gives you a great chance to win big with its deposit match promotion. If you sign up for an account during MLB season, you will receive a deposit match up to $1,500.
Therefore, if you deposit the maximum amount, you will be given $1,500 in free bets. There is not another book that will help you get out to an excellent start for MLB wagering. If you use your bonus money correctly, you could win a lot of money very quickly on America's Bookie.
Free Baseball Contests
America's Bookie is known for contests throughout the year. During baseball season, America's Bookie will give bonuses for people on the book. These free contests give you a chance to win real money and complimentary bets.
Free chances to win money are very beneficial for profiting throughout an MLB campaign. It is also a good idea to use a handicapping service, like Action Sports Picks, when using your free plays. Winning is essential to reach your rollover.
Friend Referral Bonus
With America's Bookie, you may never have to use your own money. This is because America's Bookie rewards you for bringing friends to your sportsbook. For every friend you refer, you will receive 10% of all their deposits for life.
If you refer enough friends who gamble a lot, you could always be betting with house money. Other books on the market will never pay you for life to refer friends to a sportsbook.
America's Bookie delivers in all possible ways for MLB betting.