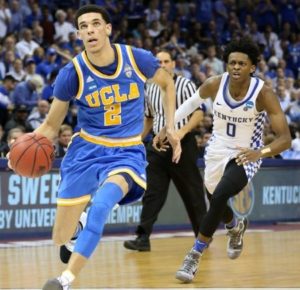 Now that the Super Bowl is over, the attention of the sports world turns to basketball. Specifically to College Basketball as we are about a month away from the start of March Madness. So now is the time for your College Hoops Betting Update with news, notes and fun!
This season has been much different than previous years. This is because there really isn't an overwhelming favorite that are considered locks to even make the Final Four. In fact, we have a new number one team this week  as Villanova has jumped two spots to take the top spot.
While teams are jockeying for seeding position and there have been a number of upsets on a weekly basis. In fact, there have been some bigger stories emerge that deals with off-the-court subjects.
We mentioned last week how Louisville self-imposed a postseason ban for this year. The author of the book which led to that investigation feels bad for the affected players.  We are talking specifically about Damion Lee and Tre Lewis who transferred this season.
College Basketball Scandals
Those looking to be a bookie know  interesting point about teams that lose postseason eligibility for past infractions. The players that are penalized are often times not involved in the actual scandal. And while head coaches or assistants are typically the culprit, they can leave the school and have the replacement deal with the consequences. Obviously, the system needs to change somehow so players aren't taking the brunt of the punishment they had nothing to do with in the first place.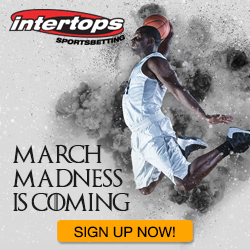 Louisville remained in the Top 25 this week, surging six spots up to #13 after they upset #2 North Carolina. They will fall somewhat this week, however, after losing by seven points on the road against an unranked Duke team. As a 3.5-point road underdog,  the entire team is in real danger of losing motivation with the postseason ban.
Another scandal emerging this week involves Tennessee, who is accused of creating a hostile sexual environment and favoring male athletes in their investigations. This was a high-profile issue recently with the Jameis Winston situation at Florida State. Not sure what, if any, sanctions will be imposed on the Volunteers, but it could once again lead to a situation where players not involved could face penalties.
North Carolina head coach Roy Williams is ok after suffering a vertigo attack.  This was when the world saw him collapse on the sideline in the Tar Heels win at Boston College. It's been a tough week for UNC, who lost a pair of road games last week and dropped from #2 in the polls all the way down to #9. Still, the online sportsbooks have UNC as the favorite to win it all this year at 5:1 odds.