World Poker Fund Holdings, Inc. announced today that it has secured one of the much sought after online gaming license in Spain. In order to take advantage of their new online gaming license, WPFH has partnered with VXL Payment Solutions.
VXL Payment Solutions is a global merchant services company, who is a leader in merchant services and payment processing for online casinos.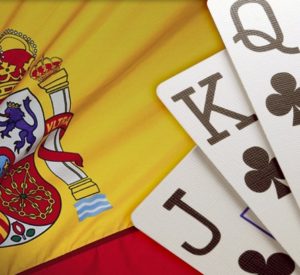 World Poker Fund Holdings, Inc. (OTC PINK: WPFH) is a leading developer and operator of online and event-based social gaming platforms and brands.
One of the first thing WPFH did to continue its expansion  is secure a license to run an online gaming casino in Castilblanco, Spain.  This will be as a sub-licensee to their gaming license. In additions, they are looking to get an additional sub-license for a land based casino license in Castilblanco, Spain.
The main reason WPFH entered into a partnership with VXL Payment Solutions was to be able to provide a global license to the WPFH Cryptocurrency platform.  VXL Payment Solutions will provide its innovative and industry leading merchant services solutions to all of WPFH's payment processing needs, with a special eye to its expanding online gaming presence.
VXL Payment Solutions is a known global payment processing and merchant services company.  It has headquarters in Spain and Sweden, where it is one of Sweden's largest payment processors.  Many of the best sports betting software companies make use of their payment systems.
Some people may remember that earlier this week, WPFH announced that it has launched a new division which will allow for the integration and use of digital currency with its existing and future technologies and applications. In addition to acquiring a digital currency wallet, WPFH is working developing and exploring cryptocurrency mining opportunities specifically geared toward its social gaming projects and its users. Despite the loss in value of Bitcoin, WPFH is still planning to integrate blockchain mining into its social games, casino games, and applications.