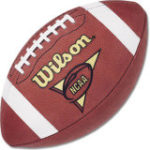 5 Good Reasons to Bet College Football Games at Online Sportsbooks
With less than 100 days until the kickoff of the 2020 college football season, independent bookies should be excited. Another college football season means the opportunity to earn large profits.
For those independents managing their own sportsbook, the path to greater profits this football season is through the use of a quality pay per head service. Such a service allows the small private bookmaker the opportunity to compete with the big sportsbooks. With a high level of customer service and a personal attention to detail, you can provide something that the big books cannot match.
Sharp Lines & Odds
Customer service is important, but by itself it will not separate you from the competition nor will it help you maximize profits. Using a quality pay per head service is a win-win situation. To compete in the industry, your pay per head service must provide you with a complete set of betting odds and lines for all college football games.
In order to fully maximize profits, you need fast and easy access to sharp point spreads, moneylines, college football futures, and prop bet options. Your PPH software provider will either have an in-house staff or use a professional line setting service that will help you expand the offerings on your betting board.
The ability to expand your board will allow you to compete with the large sportsbooks in the industry. With a more level playing field, you can then begin to increase your weekly handle and add to your increased profits.
More College Football Options
Today's modern bettor loves options. Having multiple ways to bet on a game is something that you have to offer if you want your sportsbook to succeed. Most of your action on a weekly basis will be on point spreads or total lines. To increase your weekly profit, you need to add a number of betting options.
One of the best ways to expand and build the foundation for higher profits is through college football futures and props bets. All books will offer odds on this season's national championship winner. That's a given, but there are plenty of other futures bets that you can offer to your players.
There are Over/Under bets on total wins for individual teams. You can also find bets on head-to-head matchups for total wins on the season between two teams. The only real limit to what you can offer is your imagination. Player props are a nice addition to your board as are games that have some local interest.
Choose Wisely
Ultimately, you want to choose a price per head service that gives you all the tools you need to build volume, revenue, and higher profits. The service should be safe, secure, and reliable. Your players should be able to get into their accounts and place bets around the clock. 
In getting ready for the 2020 college football season, make sure your operation is in good hands. Your bookie service software provider should allow you to control all of the variables that are part of the sports betting process. If it does, you have a great chance for success.