The gambling industry is one of the most flexible sectors today. It showed a high rate of return and growth. Over time, it introduced innovative trends that are ahead of the projections of industry insiders. Here are global gambling trends and forecasts for the next five years.
In recent years, the global gambling industry developed at a fast rate. The Gross Gambling Yield of the market worldwide from 2001 to 2019 has an upward trend, except in 2015 when it dropped to 430 from 445 in the previous year. However, it continued its upward trend since then.
The trend will not change in 2020 despite the coronavirus pandemic. Several factors contribute to the upward trend of the industry, including:
The improved economy of developing countries
Higher incomes of the global population
Improved IT facilities
New gambling laws in some markets
Overview of Global Gambling Trends and Forecasts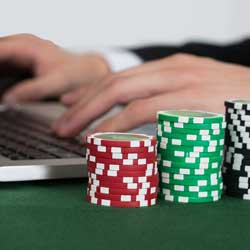 A gambling software company is optimistic about the industry worldwide. In North America, you can find the most gambling facilities than anywhere in the world. There are more than a thousand casinos in the US alone.
Asia has the largest population that shows interest in gaming. However, land-based gambling facilities remain more prevalent in the region compared to online operators. Based on pay per head reports, many countries in the continent don't allow online gambling. However, both forms of gambling are popular in the region.
There are two major markets in Europe, which are Eastern and Western Europe. In Eastern Europe, casinos and gambling arcades are becoming popular entertainment venues. However, each country has a set of rules governing gambling. In Western Europe, countries have strict laws that regulate the gaming industry.
Sportsbook pay per head companies expect China and the US to be the market leaders by 2025. However, other countries in various regions can compete with them. European countries enjoy an improvement in their performance due to the fast development of technology. Asian countries continue to enjoy better revenue due to the demand for gambling among its population.