Analysts projected the online gambling industry to grow at a CAGR of 8.1 percent in five years starting from 2019. They see the online casino market growth to influence the development the online betting sector greatly.
By 2024, gambling industry news experts estimate total capitalization of the gambling industry to be around $94 billion. Also, they expect the online casino market to continue its positive trend in 2020 until 2024.
Based on EasyPayPerHead.com sources, the online gambling industry will increase from $45.8 billion in 2019 to more than $94 billion in 2024. In the same period, global revenue from both online and land-based casinos will reach the $525 billion mark.
Online Casino Market Growth in Various Regions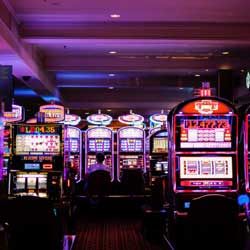 According to gambling news reports, the upward trend is driven by the growing demand for online gambling, improving infrastructure worldwide, and the increasing use of the internet. Also, there's an ever-increasing amount of countries legalizing online gambling.
In the United States, casino gambling is legal since 1931. However, it is not until 2018 that online gambling and sports betting became legal in the nation. After the Supreme Court repealed the PASPA, many states legalized online gambling in their territories. Since then, many people want to learn how to be an online bookie in the US.
In the UK, analysts expect the gambling sector to continue its growth. Its gambling industry is one of the well-regulated markets in the world. UK bettors can legally wager both offline and online. Since online casinos became legal in the UK in 2005, the number of players steadily grew over time.
In Southeast Asia, Macau overtook Las Vegas as the city with the most revenue from casinos. The success of land-based casinos in Macau spread in other Southeast Asian nations. However, some countries in the region still ban gambling in their territories. As a result, a few countries flourish by allowing online and offline gambling within their borders.