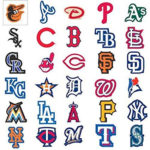 MLB Betting Variety Matters in Today's Sports betting World
Baseball is one of the best sports for sports bettors in the United States. However, many MLB bettors do not take advantage of the sport for betting. If you are not wagering baseball, you must start immediately because you are losing money.
If you are wagering Major League Baseball, I have a separate question. Is your sportsbook offering enough MLB betting variety? If you can only bet the moneyline, run line, and over/under, your answer should be no.
Here are the benefits of MLB variety on a sportsbook.
MLB Season Details
MLB is the most extended professional sports season in the United States. In football, each team plays 17 regular-season games. However, in baseball, each franchise competes in at least 162 competitions per year.
You can count on one hand how many nights during the baseball season that there are no games. There are 2,430 games throughout the season, followed by playoffs. Therefore, you have an immense number of games to bet on in the season.
If you go on a cold streak, you have plenty of time to recover during MLB season. The sheer number of games makes baseball a premier sport to wager from April through October.
Did you see our last article? It was getting you ready for the 2021 NBA Playoffs.
Baseball Betting Variety
Many bettors make the mistake of wagering the monyeline, run line, and over/under exclusively. Every sportsbook that you find is going to give you these wagering options. This is not variety in any way whatsoever.
Variety is offered in baseball through prop bets. The more prop bets, the better a book is with MLB betting variety. There are simple prop bets that are usually offered. Nevertheless, a great sportsbook goes deep into the game to give baseball bettors variety.
The days of traditional scouting in baseball are more critical than ever in 2021. Numbers are becoming essential in the sport, and the best sportsbooks take advantage of this fact. A sportsbook that offers betting variety examines the numbers to generate exciting prop bets.
Here are some examples that display baseball betting variety on a sportsbook.
Editor's Choice > Tips for Buying a NBA Playoff Pro Selection Package
Constantly Evolving Future Bets
At the beginning of the season, future bets are an excellent wager to win big. You want a sportsbook that is constantly adding future bets to the menu depending on the season. For example, if a player gets hot, the best books will add a future for the player.
These futures can be short or long-term wagers. If a rookie is called up in May and they start producing, you should expect to see a future bet. The same principle goes for pitchers making an impact on the mound.
Game Props
You will see a sportsbook's baseball betting variety through game props. If a sportsbook has a reasonable number of props for each game, it's a decent platform. A bad book will just give you the option to wager the traditional markets for MLB.
Sportsbooks that offer variety add props for individual players in every game. They also focus on pitching matchups with prop bets. Since pitchers are known a week in advance, sportsbooks have time to emphasize pitching matchups.
Props and futures are a great way to determine if your sportsbook is delivering for MLB games.