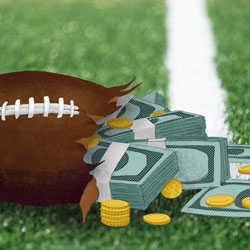 iGamingDirect provides a comprehensive sports betting coverage. We publish the freshest news on online sports betting, sports betting software reviews, sports news, and more.
If you want to learn more information about online gambling and sports gambling, you found the right page. We have all the info on all aspects of online sports wagering.
Whether you are a sportsbook operator or wager on sports, you'll find our articles helpful. We have the latest news, tips, guides, and tutorials to quench your thirst for wagering on sports.
Featured Sports Betting Website
BETONLINE.AG

BetOnline is an all-in-one online gambling website that include sports betting. It is a private company with a gaming license from Panama. It uses various gambling software to ensure the fairness of its online sports wagering platform.