This is the craziest weekend in college basketball: the NCAA Final Four and the Championship game. For a pay per head bookie, it's a great time to earn. There are only three games left to the NCAA for the postseason. Two final four games on Saturday, and the Championship game on Sunday. The best pay per head bookie software will help you learn how to maximize profit, if you want to do better than this season.
Most of the sports news posts on the NCAA will talk about predictions, schedules, and where to watch. When talking about betting on sports, we want to make sure that everything turns out favorable to your wagers. And more often than not, the days leading to the game will give you a hint if you can win these wagers or not.
NCAA Final Four Auburn News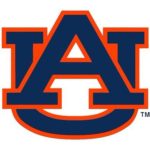 First off, Auburn player and college ball star Chuma Okeke will not be joining the team as they go against Virginia this Saturday. For those unaware, Okeke injured his knee during their Sweet Sixteen win against North Carolina. He had surgery to repair his knee ligament, which was torn. Okeke is the leading scorer of the team. Whether the team can find a way to make up for the scoring or not, we'll see.
Some players were also feeling a bit unwell, but are hoping to be on the mend by the weekend. Jared Harper and fellow guard Bryce Brown were down with an illness, but are expected to be fine by Saturday.
But a little something did cheer up Auburn. Aside from having someone like Charles Barkley as a fan, Steph Curry has their back, too. Curry gave out pairs of his new sneakers to Under-Armour teams (Auburn and Texas Tech), for them to use on Final Four games. Curry also posted videos for them and gave his well wishes.