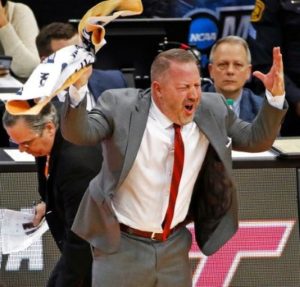 The first two rounds of the NCAA Basketball tournament were full of amazing upsets and unexpected results. We got to see Virginia get knocked out by a No. 16 seeded team thus making March Madness History.  Until Thursday comes, so let's keep the hype going with our March Madness Sweet 16 Rankings.
This year, we have a surprising number of teams that made it this far.  Some of them include No. 9 Seed Kansas State who will no doubt take a fall when they face off against Kentucky.  Another surprise team to make the Sweet 16 is Syracuse.  Everyone was shocked when they took out Arizona and then take out No. 3 Michigan State.  Can this Cinderella story keep going?
In this March Madness Sweet 16 ranking, we will dissect each team and sort the pretenders from the contenders. This year will be difficult to make predictions because of upsets like Buffalo beating Arizona in the first round.  However, we will give it a shot and see which team has the best chance for an NCAA Basketball title.
Ranking the Top NCAA Basketball Contenders
Villanova Wildcats
Last time we checked, Villanova had 18/5 odds to win the NCAA Basketball Tournament.  They have been the favorite team to win the national championship tournament for the second time in three seasons. So far, they have been an impressive team to watch in this tournament and we expect big things out of them.
Duke Blue Devils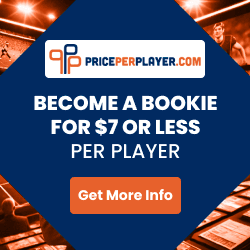 We don't care what the odds makers in Las Vegas are saying this year.  Duke is a true contender and will make it past the Sweet 16 round. Coach Mike Kryewski has brought his team this far plenty of times.  This year, we expect them to go to the net round as he has a lot talent to back him up.
Kentucky Wildcats
The Wildcats are no stranger to making it to the Sweet 16 but they have lost four consecutive games during the regular season.  It does look like their losing streak is over thanks to two impressive wins in this year's tournament. Kentucky is one of the hottest team this year and has twice the talent of Kansas State. According to the sports betting software experts, be ready to see them in the Elite Eight round.
On the fan side, Loyola-Chicago beat the odds and beat Nevada but that is a long shot to most bookies.  However, there is nothing wrong with taking a chance as that is what make betting on the March Madness so fun.
If you are looking for a place to bet on March Madness, consider using BetOnline.ag.  This is a sportsbook know for having great odds and always having fast payouts!