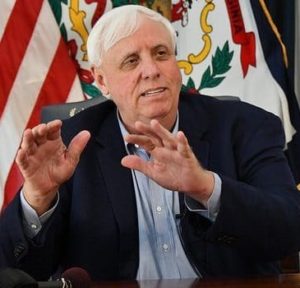 This year the West Virginia Legislative has been working on a bill to make sports betting legal in the State. Earlier this month, sports betting became legal after both chambers of the state legislature signed off on the proposal. Governor Jim Justice did not sign the bill but neither did he veto it.  He instead urged the Legislature to reconsider the sports betting law and called for a Special Session on Sports Betting. West Virginia Lawmakers on the other hands insist that a Special Session on Sports Betting Unnecessary in Virginia.
Republicans and Democrats in the West Virginia legislature are in agreement that no changes are needed to the new law.  According to the legislature, the sport betting law passed the House with 77 votes and therefore, does not need any changes.
Delegate Shawn Fluharty who is passionate about legalizing sports betting in Virginia said he was happy with the approved measures. In addition, he believes that Gov. Justice" is being pressured by the leagues to include an integrity fee".


Governor Jim Justice Urges Legislature to Reconsider Sports Betting Law
Gov. Justice, who is a proponent for legal sports betting in West Virginia, does not believe the time is right.  He would rather wait until the U.S. Supreme Court makes a decision on sports betting first.
"After the U.S. Supreme Court issues its decision on sports wagering, to address any provisions of the legislation that might be in conflict, I will ask the legislature to look at the advantages of partnering with the major sports leagues," he said. "I believe there could be real value to this partnership."
Pressure for the NBA and the MLB
The NBA and the MLB have created their own blueprint for sports betting bills.  In these blueprints, the leagues would receive a 1% on all sports wagers that involved the NBA and the MLB. Gov. Justice believes that 1% is not a lot of money however it equals to about 20% in gambling revenues.
In effect, that extra 1% would make it difficult for the state to compete against illegal offshore sportsbooks.  The leagues on the other hand, want the "Integrity Fee" to ensure no cheating occurs because of the gambling.
In the end, nobody in the State Legislature feels that they owe the NBA or the MLB a 1% handle.
The current Sports Betting Bill would give the State 10% of the net profits from casinos that take sports bets. Several sports betting companies are already preparing bids to provide their sports betting software to casinos in West Virginia.