PricePerPlayer.com is expanding into the Asian-American market after a successful test pilot in various regions of North America.  The software development and sportsbook pay per head provider began testing their platforms in the Korean language last August of 2017. The results were positive and it just made sense for PricePerPlayer.com to expand into the Asian-American market at full speed.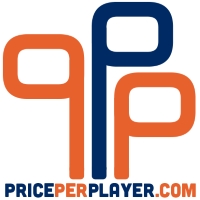 The first step the company took was to hire and train a multi-lingual staff that specializes in Asian languages. The pilot program began by making the PricePerPlayer.com website and software available in the Korean language.  After a successful round of tests, the company is in the process of to fully translating the PricePerPlayer.com website, their sportsbook pay per head platform and sports betting software into various Asian languages.
As of yesterday, the company website is now available in Mandarin Chinese, Japanese, Korean, Filipino and Vietnamese.  These languages were chosen because they make up the majority of Asian-Americans in the United States.  The company expects to have its sports betting platform and Pay Per Head services fully integrated in the remaining Asian languages by the end of May.
Expanding into the Asian-American Market
Asian Americans make up 5.6% of the entire U.S. population.  Out of those, 3.69 million are Chinese-Americans, 3.41 million are Filipino, 1.73 millions are Vietnamese, 1.7 million are Korean and 1.3 million are Japanese.  In addition, Asia is the second largest region of birth of U.S. immigrants after Latin America.
"After 6 months of testing our Korean platform, we are happy to say that it did better than expected and we are ready to roll our platform into the rest of Asian-American." said Josh Ingram, the director of marketing and operations for PricePerPlayer.com.
With the new Asian multi-lingual platform, the company expects to raise their revenue by as much as 30%. This is because it will open more opportunities for its agents, clients and partners to expand into a culture that accepts gambling as part of their lifestyle. In fact, some casinos and card rooms in California have stated that 80% of their revenue comes from Asian-American clients.


The decision to expand into the Asian-American market was also done because of a high demand for a sports betting platform in Asian languages.  Several of their clients that use their services had been requesting a platform in Chinese, Korean and Filipino.
PricePerPlayer.com is looking into the future of the company as a top gambling software provider.  This is why they thought that the time was right to expand into new markets.  In addition if the ruling of the Supreme Court case, Christie v. NCAA is in favor of striking down the federal law that prevents states from allowing sports betting, this would give the company a head start in expanding their software into different parts of the United States.
If you are looking for a sportsbook pay per head service in a specific language take a look at these PricePerPlayer.com services: