Temple appointed Manny Diaz as their football coach last December 13. However, it seems like the school needs to find another person for their football program. Just three weeks after the announcement, Diaz signed with Miami as their new head coach.
Diaz used to be the defensive coordinator for the Miami Hurricanes before taking the head coaching job at Temple. However, he went back to Miami after Geoff Collins left to be the head of Georgia Tech football.
According to Diaz, being the head coach of the Hurricanes was his dream job. Collins also had the same sentiment about the coaching position at Georgia Tech. Temple is looking for a football coach who feels the same thing about coaching the Owls.
From Defensive Coordinator to Head Coach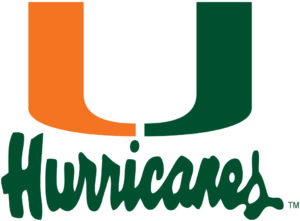 Manny Diaz was the defensive coordinator of the Miami Hurricanes. Even though the Hurricanes still had a bowl game left, he signed up for the early signing period. That way Temple can convince new recruits about the stability of their program. However, the plan changed when Diaz signed with Miami after offering him the same position.
Miami coach Mark Richt announced his retirement after Wisconsin steamrolled his team 35-3 at the Pinstripe Bowl. Fans and pay per head bookie experts didn't expect Richt's move. In order to preserve the stability of the Hurricanes football program, the school tapped Diaz.
Due to the move, Miami will pay $4 million to Temple as part of Diaz' buyout clause. As a result, the school paid a lot of money to promote the defensive coordinator who doesn't have any head coaching experience.
While Temple is looking for a football coach, it gained $6.5 million in the process. Apart from the money from Miami, Temple is also getting $2.5 million for Geoff Collins. One potential candidate for the Owls coaching job is Fran Brown, who was interviewed for the position before the hiring of Diaz. Visit our football news page for more coaching carousel updates.