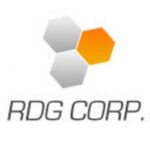 Not All PayPerHead Software is the Same; Check out RDG Corp
If you're looking to make it in the online sportsbook market, you better have a quality payperhead service that will work for you. Without one, you will have a difficult time finding success. 
A payperhead (PPH) provider will allow an independent bookie to compete with the bigger players in the industry. RDG Corp has been providing the best pay per head services since 1996 and continues to design solutions for bookies to make them more efficient and improve their bottom lines.
RDG CORP IS THE ORIGINAL SPORTS BETTING SOFTWARE EXPERT
Turnkey Solutions
Imagine opening up a box and in it was an entire sportsbook operation. A payment processor, a professional website, sharp lines on an unbelievable number of sporting events, and much, much more. That is essentially what happens when you partner with top tier PPH like RDG Corp or Real Bookies.
Both companies have over two decades in the PPH business and provide solutions that bookies can plug into right away and begin using. Their bookmaking software is exactly what an independent agent needs to compete in a cutthroat industry.
Features & Benefits
The old way of running a sportsbook would have the bookie taking bets from players at all hours of the day and night. Any player issues – usually deposits and payments – would require time spent on the phone and more time trying to find a solution.
With an elite level PPH like RDG Corp behind you, no longer do you have to field calls from players looking to place bets. They do it all through your fully functional, cutting edge website. Your bookie business will flourish with the help of one of these top services.
You don't have to field calls from players with problems either. No matter the problem, when you partner with a top tier pay per head like Real Bookies you get the full backing of a customer service call center.
Players can call, text, email, or online chat with a customer service representative 24 hours a day, any day, and get the issue taken care of. The time that you have as a bookie using a PPH service will surprise you.
The additional time allows bookies to go out and expand their player sheets. With the administrative tasks taken care of by your PPH, you can focus on growing your business. Time is the real benefit of partnering with an industry-leading pay per head software provider.
Must Read > Why Small Sportsbooks are Surviving
Safety & Security
The other huge benefit from working with a pay per head is the safety and security offered through the use of state-of-the-art technology. Players need to be assured that their personal and financial information is safe.
Having been in the industry from its infancy, RDG Corp has always been a leader in PPH software technology. Your players benefit from safe, secure, and anonymous deposits. All transactions from deposits and wagers to customer service contacts and more are all backed up on a daily basis.
Players can also rest assured that your sportsbook is protected against hackers with DDoS server level protection. While that may not mean much to those technologically challenged, you can trust PPH providers that use this level of protection.
Ultimately, a pay per head service will do much of your work for you so that you can go out and grow the business as big as you want.
SPORTS BETTING 101: WHAT IS MIDDLING AND IS IT A GOOD BETTING STRATEGY?