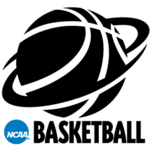 There are Different Strategies in College Basketball Betting You Need to Know
College basketball betting strategy changes when the calendar rolls into conference play. Teams are still trying to figure themselves out before the start of the new calendar year and conference play starts. Don't be surprised if teams play differently when this time comes.
Key Points
– Your CBB betting strategy should change when the conference schedule begins.
– Bettors should understand that certain factors affect CBB betting strategy that depend upon a team's schedule.
CBB Betting Strategy – Conference vs. Non-Conference
Successful bettors are constantly on the lookout for teams that could perform in a way that surprises bettors. Specifically, winning bettors are looking for teams that will surprise the betting public when the college basketball schedule switches from non-conference play into the conference schedule.
Smart bettors also often opt to bet an alternate point spread. Whether an alternate spread or not, these bettors are searching for basketball teams that will either improve or decline in conference play. Teams can eclipse or fall short of expectations during their conference schedules for a variety of reasons.
This is why bettors should check their CBB betting strategy once the calendar switches from non-conference to conference. Here are a number of scenarios college basketball bettors should be aware of.
OUR MOST RECENT POST: PLANNING YOUR BETTING BUSINESS
A Demanding Non-Conference Schedule
Some college basketball teams will schedule particularly challenging non-conference schedules. Teams in mid-major conferences will often do this to gain national credibility. There are various reasons why a team would want to do that.
Teams gain exposure on a national level. It helps in recruiting and teams gain experience against higher caliber opponents. It also helps to prepare a team for conference play as well as the season-ending tournaments.
In analyzing basketball betting lines as part of your CBB betting strategy, you have to figure out whether the tough non-conference schedule helped or hurt a team. In many cases, a mid-major team will start a season 2-8. The record could be misleading though as the team lost to six teams in the AP Top 25. The team then rips through its conference schedule.
Playing against better competition helped raise that team's level of play. The opposite can also happen. A team starts a season poorly and the losses demoralize the team. They never get out of their rut. Bettors can fade teams like that during the conference season.
A Weak Non-Conference Schedule
There are college basketball teams that will play weak early season schedules. A team might start the season unbeaten and find itself ranked in the AP Top 25.
However, the easy schedule didn't do much to prepare the team for its tough conference schedule. The early season record is misleading as the team goes on to finish a mediocre season.
Now, there are times when an easy schedule produces a winning record and a team feeds off of it. A team believes it can win because it has won early in the season and the wins help the team build confidence.
It's up to the bettor to look beyond the weak schedule and figure out how to use this information as part of his CBB betting strategy. It's also up to the bettor to find a complete online gaming destination.
College Basketball Betting Strategy for Teams Built for Conference Play
For many teams, conference play is the main focus. In a given season, a team will typically play somewhere around 20 conference games compared to 10 or so non-conference games. It only makes sense that coaches would make winning the conference games a priority.
A Big Ten coach, for example, will recruit and build a roster to beat the other teams in the Big Ten. When they play their non-conference schedule, coaches are using those games to prepare their teams to win conference games.
Seeing how CBB  teams are built can also help bettors in understanding live betting and how to place live college basketball wagers.
Some conferences are more physical than others. Some may have more teams that play at a faster tempo. Whatever the style of play, teams are built to beat the other teams in their conference. That has to be considered when you think about your CBB betting strategy.
Players Missed the First Semester
There are times when a key player will not play during the fall semester. He becomes available in January when classes resume. There are a few reasons why this might happen and bettors should be aware.
It's possible a player transferred to the school or missed the semester due to being academically ineligible. This can work to the smart bettor's benefit.
While his CBB betting strategy might not include a certain team during November and December, it may include the team starting in January when a star player joins the team.
The addition of the new player may completely change the team and that could present extremely lucrative opportunities for those looking to win betting on college basketball.
New Coaches Can Change College Basketball Betting Strategy
CBB bettors should be aware of a new head coach in his first season. There are typically some growing pains as coaches and players adjust to new methods and procedures.
As conference play approaches, the team will have had almost two months together. That experience can help as the team starts to play its conference opponents. It's not uncommon to see a team make big strides at this point in a season. Bettors can check their online gambling portal for the latest scores, odds, and more to see if teams are actually making strides.
It's almost like a reset for a team when conference play begins. It can also be a time where a bettor resets his CBB betting strategy and starts January fresh.
Lack of Starters Returning
Teams that lose a lot of starters from the previous season often have a tough time early in a season. Teams need to adjust and adapt to a new lineup that hasn't played together that often.
Teams with a group of starters that have previously worked together under their coach have a significant advantage. They have played together. They understand the offense and the defense. Starters that have been around don't have to adjust and adapt to their teammates.
Inexperienced teams usually have troubles early in the season. They will gain experience as a season goes on. Smart bettors that understand this will have a leg up on the betting public that often only sees the surface. They are too concerned with a team's record and media hype.
iGamingDirect - Online Gambling Insight
Average rating:
0 reviews