Entain extended its loan facility from $750 million to $1 billion. That way, it can improve its liquidity and fund its expansions into developing betting regions, including the Balkans. Also, the company purchased Croatian sportsbook SuperSport.
The expansion into the rapidly developing region of central and eastern Europe, with a particular focus on the Balkans, was initially revealed back in April when Entain declared that they had paid $713 million for a stake of 75% in the business.
In order to take advantage of further potential for regional expansion, the firm recently announced that it will collaborate with EMMA Capital, an investment partner with a strong presence and extensive expertise in the region of central and eastern Europe.
Entain's interest in this particular portion of Europe is due to a research in which the company calculated that the area's potential gaming and betting market might be worth up to €5.0 billion annually. It could provide online bookie software for sportsbooks.
Entain buys Croatian Sportsbook SuperSport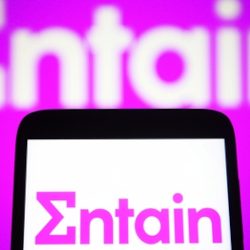 According to bookie pay per head reports, the revelation earlier this week that Entain had been successful in obtaining a number of new online gaming licenses in Germany was followed by news of the expansion into the Croatian sector.
Among these were the company's first two licenses, which allowed it to start running an online poker business under the Bwin and Ladbrokes brands in the country.
Additionally, the corporation will be able to provide iGaming services under its Bwin, Ladbrokes, and SportingBet brands thanks to three additional licenses issued by the States Administrative Office of Saxony-Anhalt.
According to sportsbook pay per head experts, Entain has been really active lately. Just a few days ago, they unveiled a brand-new initiative: an esports-themed mental health campaign that will span 40 states and more than 450 different schools and organizations throughout the country.
The company's acquisition of one of the leading sports and esports betting sites in the Netherlands as part of a larger strategy to raise their image in new geographical areas throughout the world precedes the entry into Croatia.