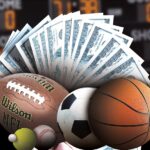 Planning Your Betting Business is Very Crucial to Success
Planning your betting business is vital. Many bookmakers make a lot of mistakes planing their betting business. The key is to do things in steps and not try to do everything at once. That is easier said than done. The strategy used moving forward starting and growing your gambling business will make or break you.
Key Points
– Bookies must have a plan before starting a betting business.
– The plan for a sportsbook must be adapted over time.
Planning Your Betting Business
How is your betting business doing? If you're not satisfied or just need a boost, here are some instructions to create a strategy to improve your operation's efficiency.
Keep in mind that many business owners waste a lot of time in strategic planning. Research has shown this. Those in charge then often overlook problems that arise in the business. They are too focused on planning and worried about betting site costs.
In far too many cases, businesses end up failing because they have not worked their plan long enough. That's because they become consumed by planning. Then, they fail to work the plan.
Planning your betting business is extremely important and we will address it soon. It's imperative to remember that the plan itself isn't what brings the sportsbook its success.
To stay competitive, any business, organization, or person needs to engage in strategic planning. Productivity suffers without strategic planning, as does the bottom line. In this case, the betting business has to execute the plan in order to achieve success.
It is crucial to sit down and make a plan if you're thinking about starting a betting business. Your likelihood of success will increase if you have a strategy and make good decisions based on that strategy. With your plan in place, you can begin to take care of other tasks associated with running a successful sportsbook.
The Objectives of Strategic Planning
Organizations can use the process of strategic planning to decide where they want to go in the next three to five years. Organizations, like your betting business, develop broad objectives and a plan for achieving them.
The mission statement, action plans, and milestones of the business can all help this strategy come to life.
Your plan for the betting business will be affected by changes in the business environment. There may be market changes, changes in leadership, or other unexpected occurrences. Whatever happens, it's important to remember to keep the plan geared toward achieving the original goal. That goal, of course, would be a successful betting business.
It might be challenging to change the course of a strategic planning process. However, in order for any company, a betting business included, to stay successful and competitive over the long term, it is crucial that it modify its strategy as needed.
Over the past few years for example, sports betting has taken off in the U.S. Over 30 states now allow some form of legal sports betting. An online sportsbook's plan may need to shift in order to take advantage of such changes in the industry.
Another change in the sports betting industry has been brought on by increased access to the internet and smartphone ownership. More bettors now use their mobile device to take care of all of their betting business. Sportsbooks that were able to shift their plans were able to take advantage of the impact of these changes.
Your Betting Business Plan – Choose a Pay Per Head
One of the first steps in planning your betting business should involve the choice of a pay per head service. Pay per head providers include a wide range of businesses, and not all of them offer the same caliber of service. Setting up a plan for analyzing and selecting a provider should be the first step in building your sportsbook.
You can go about it a number of ways. A simple internet search will yield plenty of results. You can also visit forums and websites online. If you know any sportsbook owners, you may inquire about the services they have used.
At some point, you will have narrowed your field. You should have a list of features or must-haves when choosing a pay per head service. You can eliminate prospects easier by having a list.
Grow your business and let perhead.biz, for example, handle the rest. They take care of everything and include features like casino gambling and a racebook.
Before making the final choice, it is advisable to complete a free trial of the product. All of the best PPH companies in the industry offer a free trial. The trial typically lasts two to four weeks. Bookies can get a feel for the software and how it works.
After the trial period, the bookie can then make a well-informed choice. It is one of the most crucial decisions in building a betting business. That is why the plan includes finding the right pay per head service.
Determine Your Market
Choosing a market and concentrating on it is the best strategy for success in the betting industry. You will have a wide range of possibilities because pay per head providers have such a large selection of betting options.
You may choose to focus on football, college and the NFL. You might want to focus on niche sports like NASCAR and tennis. Whatever you want to do, determine what it will be and make it part of your strategic plan.
Your ability to establish a name for yourself in the industry will increase as you narrow your focus. You could become the go-to option for live betting or NASCAR bets, for example. Define your market and create a betting business that draws those types of bettors.
Develop a Marketing Strategy
After choosing the right PPH sportsbook software, the long-term success of any betting business depends on marketing. It may be challenging to draw customers if you are a new player in the betting industry. To position your business for success, you must first understand your market. Once your target demographic has been identified, you can develop a marketing plan to draw them to your online sportsbook.
Your marketing strategy should be constantly reviewed. Consider it along with your budget and the resources you have available.
Social media is an avenue that many sportsbooks use to bring in new customers. You should be using it. Be sure to target your customers according to a range of demographic and psychographic characteristics.
Other campaigns, like direct mail, may be an alternate marketing strategy.
Customer Loyalty & Retention
Keeping your customers satisfied is imperative if you want to flourish in any industry. However, many bookmakers ignore this action. Although it might not seem like a big concern, trying to keep existing clients and win new ones should be part of your betting business plan.
Create a customer retention strategy that will maintain customer loyalty and interest in your betting site. To keep things exciting, don't forget to give bonuses and incentives. Bettors love bonuses and will keep coming back if they can make money betting on sports.
VIP programs are also popular. Think of the typical grocery store point system. Earn points for purchases and then use those points later to make other purchases. The same concept can work in any betting business.
EDITOR'S CHOICE: OVERCOMING A BETTING LOSING STREAK
Measuring Your Performance
Although the world of sports betting can be incredibly lucrative, determining how to define success can be challenging. When starting a betting business, it is important to initially establish your objectives and how you will measure success.
Profits, for instance, can be a crucial statistic if your goal is to run the most successful betting business possible.
You should think about how you will measure the metrics in addition to defining them. Pay per head companies typically offer a full suite of tools that allow you to track every aspect of your business.