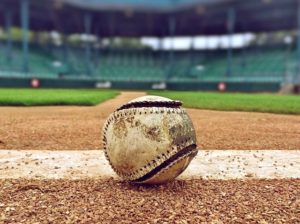 Its October and baseball is one of the hottest sports to bet on this month. The MLB's 2018 World Series is one of the most sought-after sporting events for everyone, especially those who love to bet on sports. A lot of pay per head bookie agents are having their sportsbooks filled with wagers as it is.
As we go into the playoff games for the offseason, let us take a quick peek at the games and see what's in store for those who are getting ready to place their wagers. This time, we will show the lines in a way that is very easy for new bettors to understand.
2018 World Series Playoff Picks
Currently, there are 7 baseball clubs left in the playoffs, and these are the latest betting lines on the clubs. The Atlanta Braves are at 30/1, so you have to bet $1 to win $30. The Boston Red Sox are 9/2, so bet $2 to win $9. The Cleveland Indians are 50/1, meaning you bet $1 to win $50.
The Houston Astros are at 9/4, bet $4 to win $9, while the Los Angeles Dodgers are 7/2, with a $2 bet to win $7. The Milwaukee Brewers and the New York Yankees are 4/1, so bet $1 to win $4.
Based on the lines, the Atlanta Braves and the Cleveland Indians are far from the top of the list of favorites. The lines suggest that these two teams are long shots – but if the playoffs turn to their favor, those who bet on them will win big.
The Milwaukee Brewers beat the Colorado Rockies 6-0. This win earned them a slot in the National League Division Series. That was a game that was well-featured in gambling industry news because of how interesting it was. This means, that what's left in the NLDS are the Dodgers and the Braves. The American League Division Series is between the Yankees and the Red Sox, both tied at 1 each. Meanwhile, the Astros lead 2-1 against the Indians.