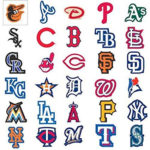 2020 MLB Playoffs Will be Played in a Bubble
In this shortened Major League Baseball season, a historically short season amidst unprecedented times, there is no doubt that there is going to be a similarly historic postseason awaiting fans across the MLB playoffs. For those looking to get into the trenches and make a profit off of some of these games, there are a lot of angles to keep in mind.
If you're looking to profit off of these games, you'll have to go the extra mile to really make a profit.
AMERICA'S BOOKIE WEEKLY FOOTBALL SQUARES CONTEST IS BACK
But luckily, we'll consolidate the storylines so you can keep focused on what really matters, ensuring you can make the most profit possible no matter what you're looking to bet on amidst the grand chaos of MLB playoffs.
AL Central Dead-heat in the Making
The AL Central is a highly competitive division, and there is no doubt that you're going to run into a lot of issues if you're looking to bet a lot of big money on one game or another. Why is that? Well, it's because these teams can be Jekyll and Hyde, depending on the night.
While the Minnesota Twins have decimated most teams they've played throughout the season, if you follow recent baseball news, then you know they have since cooled down a bit and looked much more mortal.
While the Twins went off to a scathing start, they are now neck-and-neck with the Chicago White Sox, who are holding a win-for-win lead over the Twins, but they are essentially tied. That said, a major series is taking place that could very well decide the fate of either team.
There is no doubt that between these teams, if you're going to put your money on one of them at a top sportsbook, you'll have to put your money on the Sox.
Why is that?
Momentum, in simplest terms. The White Sox's youth movement, solid pitching, and renewed belief in their postseason destiny put them way above the Twins, who are undoubtedly the favorites to earn the playoff berth that comes with a division title.
That said, we like the underdog here, and we think the Sox's solid postseason run starts here with their win in the upcoming series against the Twins.
Can Rockies Surge Ahead and Clinch Wild Card Spot?
Perhaps one of the most disappointing and enigmatic teams in the league, the Rockies have a supremely gifted infield, both fielding and at the plate. But their horrendously inconsistent bullpen and lack of a true ace pitcher have relegated the Rockies to a bleak and mercurial status.
MUST READ: BETTING NBA PLAYER PROPS
Frankly, it's never a given whether you're getting the Rockies who recently won a series against the National League-leading Dodgers or the team that lost double-digit games in a row. That said, the Rockies are only a few games out of the Wild Card, currently occupied by the San Francisco Giants and Philadelphia Phillies.
The Rockies have a brutal stretch against the Oakland Athletics, Dodgers, and Arizona Diamondbacks, and if they can somehow pull some wins out, they would undoubtedly clinch a Wild Card spot.
If they get in, watch out. They have the bats to pull off some upsets if their starting pitching holds up.