If lawmakers have it their way, you can place bets in Wrigley Field or in any sports stadium in Illinois. In fact, there are several proposals from lawmakers that will allow wagering sites to set up within the facilities or a couple of blocks near them.
At present, Illinois is lagging behind its neighboring states with regards to sports betting laws. Case in point, Indiana just enacted its sports wagering laws earlier this month. Also, Iowa Governor Kim Reynolds signed the law that will allow the existing casinos in the state to have their own retail bookies. Both Iowa and Indiana border Illinois.
According to proposed bills, operators pay a royalty fee of 0.25 percent to sports leagues. That way they can use official data from the leagues for their sports betting software solution. Aside from Wrigley Field, other major sports venues in the state include Guaranteed Rate Field, Soldier Field, and the United Center.
Sports Betting in the Wrigley Field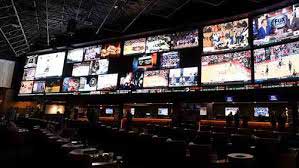 Other states have approved sports betting at professional. In fact, Monumental Sports chairman and CEO Ted Leonsis announced the plan of a sportsbook in the Capital One Arena. In addition, people can access the sportsbook from both inside and outside the arena. However, access from the inside depends on the event. Capital One Arena is home to the NBA's Wizards, WNBA's Mystics, and NHL's Capitals.
William Hill launched a sportsbook and lounge at the Prudential Center, home of the New Jersey Devils. Nevada regulators are considering the opening a sportsbook at the Las Vegas Raiders stadium. It will open at the start of the 2020 NFL season.
Independent sports betting pay per head operators are not part of the proposed sports wagering bills in Illinois. Hopefully, lawmakers will include small bookie businesses in their final bill.