Iowa lawmakers have passed a bill that will make online sports betting legal in the state. Whether Senate File 617 becomes a law or is in the hands of Governor Kim Reynolds. Although legislators have already passed it, the proposed Iowa sports betting law has its share of critics.
Senator Joe Bolkcom is worried that smartphones will be the next mobile casino. He said that it will start with online sports wagering for now. Then it can lead to online slots and other gambling activities in the future.
Legislators have been supporting gambling activities in the state. They passed SF 617 that will allow online sports betting in the state. In fact, sports betting software suppliers are just waiting for the governor's signature to bring their business into the state.
Iowa Sports Betting Law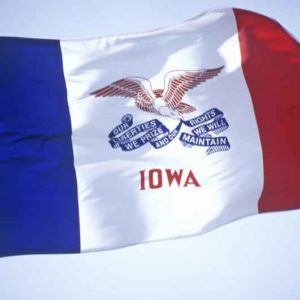 Since the Supreme Court ruling that paved the way for legal sports betting in 2018, several states are already reaping rewards for legalizing it. Iowa was one of the states that wanted to get into sports wagering early. In fact, its Senate passed Bill 1168 last February that led to the current SF 617.
Aside from sports betting, there are some gambling activities that want their share of the online market in Iowa. In fact, the Iowa Lottery wants lawmakers to allow them to sell lottery tickets online. In addition, casino operators look at sports betting to entice the younger demographics to visit retail venues in Iowa.
Once Senate File 617 gets the approval of the governor, it will allow residents 21 years and above to create a virtual wallet at licensed casinos. Supporters of sports wagering said that the activity is already going on in the state through illegal websites or Las Vegas. At present, pay per head operators are still not allowed in the state.