Since the Supreme Court allowed other states to legalize sports betting in May 2018, 11 states and the District of Columbia already made it legal for their residents to bet on sports. Also, most lawmakers got support for their bills by promising huge tax revenues. That's the current state of sports betting in the US.
In the past, sports betting has a negative impression among state and federal lawmakers. In addition, professional and college sports leagues don't want to associate themselves from the activity.
Today, public opinion on sports betting has changed. Aside from the first 11, many states are in the process of legalizing the activity. According to the latest gambling reports, even major sports leagues are getting into the bandwagon by signing up deals with gambling firms.
Sports Betting in the US – State Considerations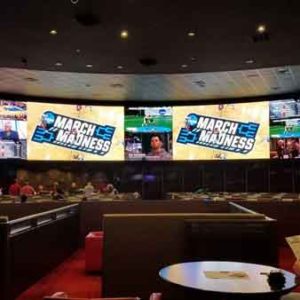 States have different reasons why they are legalizing sports betting. Also, they have different factors to consider. Here are some of them:
Tax rates – Most states want to legalize sports betting to increase their tax revenue. In fact, Nevada earned around $17 million from taxes on sports wagering in 2017 alone. However, it is important for states to consider the right tax rate. Being too greedy by imposing a high tax rate can result in revenue loss for the sportsbooks. That is not sustainable in the long run.
Where to place bets – Most sports betting legislation only allow placing bets in existing casinos. Other states allow online sports betting software and mobile betting apps. Although some states allow mobile betting apps, players can only use them inside an authorized sportsbook.
What events to wager on – All states with legal sports betting don't allow betting on amateur events, aside from the Olympics and NCAA tournaments. Some states don't allow players to bet on college events in their states.
US Sports Betting Revenue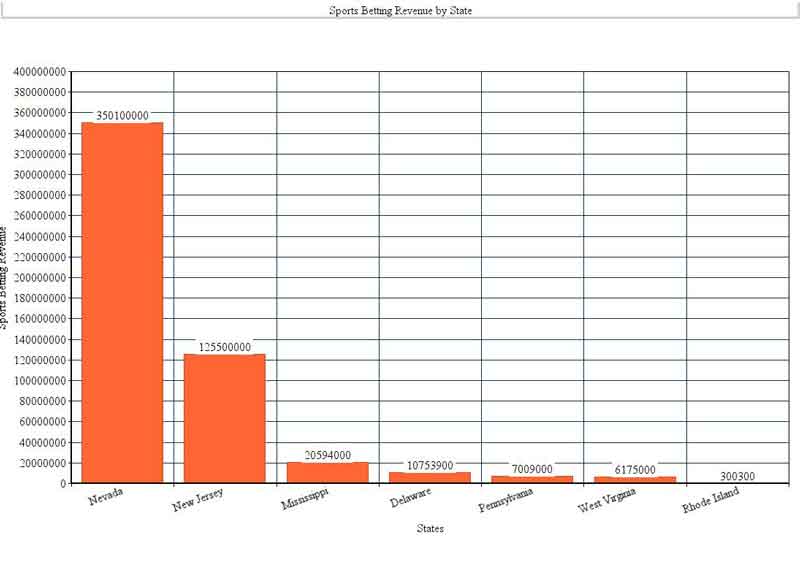 Sports Betting Revenue by State – January 2018 to February 2019
As of February 2019, seven states with legal sports betting have already reaped their rewards. Based on the graph above, Nevada is way ahead from the rest of the states. This is already expected as it had a huge head start.
However, New Jersey is moving at a fast rate. In fact, it earned nearly $32 million in March due to March Madness. It is an indicator that the state can overtake Nevada in the near future.
The sports betting in the US continues to grow. More states are in the process of legalizing the activity. You can expect more pay per head news headlines proclaiming the approval of sports betting legislation in the latter half of 2019.