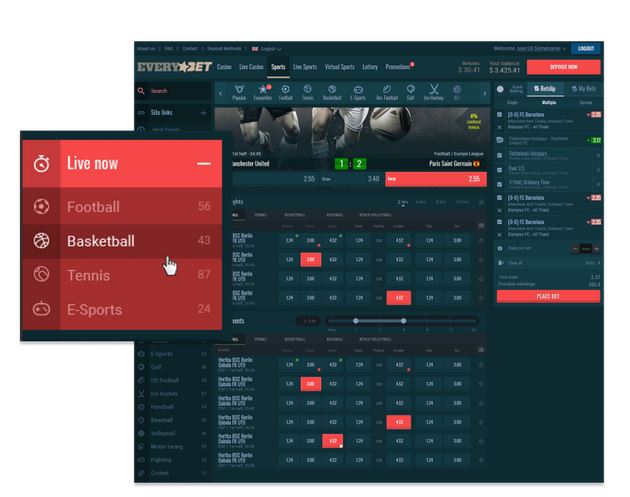 About EveryMatrix Sports Betting Software
Today we will be doing a EveryMatrix Sports Betting Software Review so we can find out more about the sports betting software of EveryMatrix, which they call OddsMatrix. It sounds a bit confusing. But since EveryMatrix is a gaming company that offers a wide variety of services, they have named each service that they offer. But since this is a sports betting software review, we will focus on the sports betting aspect of their gaming service.
EveryMatrix is known around the world as one of the most popular gambling software solutions provider. Their sports betting software offers customers a modern and modular betting platform that offers a wide variety of sports betting and esports betting options.
Inception: 2009
Address: Sliema, Malta
Country: Malta, US Spain, etc
Telephone: +356 27136414
Email: email form or chat
Website: www.everymatrix.com
White Label Online Sportsbook
eSports Betting
Online Gaming License Services in regulated markets
Product Integration
Data Feeds
Bonus and jackpot system
Gambling Products Offered by EveryMatrix
As mentioned earlier, EveryMatrix has a lot of features and offerings that they have named accordingly. For their sportsbook software, they call it OddsMatrix. They have a casino platform as well. They also offer integration services, jackpots, and other similar features that are important for a sports betting operation.
The software itself is widely popular across the world, so brand recall is very powerful. But one of the problems when dealing with a large brand, is accessibility as well as the price or the cost of using the software.
EveryMatrix Sports Betting Software Review
EveryMatrix, and, by extension, Odds Matrix, offers a wide variety of betting options for players. You can point your finger to any point in a map, and you can probably find a sports game to bet on from that region. But the best sports betting software does not get its good rating from product offerings alone.
When looking at sports betting software, we want to look at the whole package. So far, EveryMatrix is hitting the mark with a good website, and good sports betting software. But the cost is somewhat the kicker here. 
We want to see more affordable services, with good value for money. Even if they are offering a month free, it will be hard to pay for the succeeding months, especially if you are a small sportsbook operator.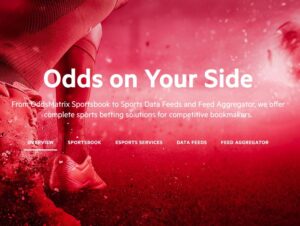 Review of the EveryMatrix Sports Betting Software
As far as sports betting software goes, they are good. They are not popular without good reason. But the price of using the services are simply too steep, especially when there are other providers that are offering very similar services at more affordable rates. 
There are no exclusive features that will make them a must-have, so it becomes a preference to sign up with them. And since they are a big company, sometimes trying to get in touch with them takes a while. 
Our Conclusion about EveryMatrix
To sum it all up, EveryMatrix is a good sports betting software. But you have to have the money and the time to afford them. There are countless other options available that can give you what they offer at a fraction of the price. If you are a new sportsbook owner, you can definitely save a lot of money elsewhere.
And even if you are an established operator, you may also want to avail of lower prices offered by other providers in the market. With so many sports betting software providers, you can definitely get more value for your money elsewhere. 
If you are looking for a great Sports Betting Software, we Recommend using the Bwager.com Sports Betting Software Solution!

Looking for a good sportsbook pay per head service?  Then check out our Sportsbook Pay Per Head Reviews to see which Pay Per Head Provider makes the cut and which one does not!
EveryMatrix
Average rating:
0 reviews