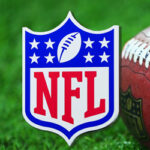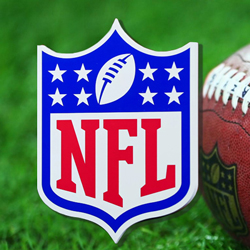 Win Totals in the NFL Can be Tricky for Some Teams, but can be Profitable
Betting NFL win totals can be a great way to supplement your betting strategy. This guide will put you on the right track in determining if you want to add win totals to your wagering arsenal. Betting on the NFL can be a landmine at times, but if you follow a few easy rules you can grind out a profit.
Key Points
– Betting NFL win totals requires bettors to look at a few key factors.
– The NFL schedule plays a huge role in betting NFL win totals.
Betting NFL Win Totals
The new NFL year actually begins every March. Each May, the league will release its complete regular season schedule. Once the schedule has been announced, sportsbooks begin opening their NFL win totals markets.
Does your sportsbook have all the betting markets you're looking for? Is your sportsbook meeting your needs?
Bettors can place a futures bet on whether a team will go Over or Under the projected win total. Sportsbooks almost exclusively choose "halves" meaning their totals are set at 7.5, 8.5, etc. so there are no pushes. It's one of the things bettors should understand in this category.
What follows is a guide to betting NFL win totals.
What Happened in the NFL Offseason?
Bettors should take a look at what a team did in the offseason before assessing how many games a team might win in the following season. You can be sure offshore bookmakers have turned over every stone. Players retire, become free agents, and some are traded. All of these transactions have an effect on at least one – and usually more than one – roster.
A certain team might be just a quarterback away from becoming a Super Bowl contender. In the offseason, they make a trade for just that key piece. That changes the whole trajectory of the next season.
Another key piece of the puzzle that happens in the offseason is the NFL draft. It takes place in late April, usually over the final weekend of the month. Each year, there are a handful of impact rookies that really make a difference in how a team performs in the coming season.
Rookie quarterbacks can have a dramatic impact one way or the other. For every Trevor Lawrence or Joe Burrow that doesn't produce a playoff berth, there is a Mac Jones who took the New England Patriots to the postseason in his first year under center.
Rising or Falling Stars
There are a few franchises – the Patriots and Packers come to mind – that seem to win each and every year. Even they may have an off year and miss the postseason. Changes made in the offseason can really determine the best side when betting football over under odds.
When betting NFL win totals, it's important to understand where a team is at in the grand scheme of things. In the 1990s, the Buffalo Bills were one of the best in the NFL. Remember, they played in four straight Super Bowls.
Eventually, Buffalo wasn't so good for many years. More recently, the Bills have turned things around rebuilding under their current head coach Sean McDermott. Today's Bills may remind bettors of the late 1970s 49ers. They were awful, but when Bill Walsh took over he slowly built that franchise into a champion.
Do your research when betting NFL win totals and figure out exactly where a franchise is at. Is it on the rise? Is it fading? The 2017 Jacksonville Jaguars played for the AFC championship. Three years later, the Jags won one game.
MUST READ: BETTING FOOTBALL AT OFFSHORE SPORTSBOOKS
The Schedule & Betting NFL Win Totals
The big thing that NFL bettors are going to look at when they begin handicapping NFL win totals is a team's schedule. Each May, the league releases the regular season schedule for all 32 teams.
It helps to understand how the schedule is put together too. It's important to note that teams now play 17 games instead of 16 as they did up until 2020. Every team's schedule begins with two games – home and away – against the other teams in their division. That is six games out of 17.
For example, the Green Bay Packers will play Chicago, Detroit, and Minnesota two times each in a season. One game will be played at home and the other is on the road. In a given year, the Packers division, the NFC North, might be pretty weak and you might see Green Bay predicted to win all six games.
Divisional Matchups
The next part of the schedule includes playing all the teams in a division within the conference. Green Bay, for example, might play the NFC East. That means games against Dallas, the New York Giants, Philadelphia, and Washington.
Teams then play all the teams in a division from the other conference. In Green Bay's case, maybe they play all the teams in the AFC East. Games with the Bills, Dolphins, Jets, and Patriots would be part of the Packers schedule.
Knowing which divisions a team will play in a given season can help bettors as they prepare to bet on NFL win totals.
Get the Best Lines Offshore
Shopping for the best lines is something that all bettors should be doing. In the case of betting NFL win totals, shopping around for the best price can be the difference between a nice payout and a great payout.
If the Packers win is set at 11.5 and the Over is given +105 odds, finding that same bet at a better price would only increase the bettor's payout. Imagine shopping that line and finding the Packers Over 11.5 at +115. That $100 bet now pays out $115 instead of $105.
Find a better line a few times and watch your bankroll grow.
Are you a bookie looking to up your game for the football season? Check out the services offered at a quality pay per head.