Key Points
– The best bookie software for baseball offers bettors a wide range of bets across a huge number of markets.
– Live betting is a must for a baseball PPH sportsbook.
The Major League Baseball and college baseball seasons will soon begin. The successful bookmaker does a ton of business on both sports. That is why it is crucial to get your PPH sportsbook ready for baseball season.
It's the ideal time of year for the new bookmaker to carefully consider how the baseball season will unfold. In February, MLB teams will report to training camp. College baseball teams are beginning their season preparations as well and are beginning to play games by the end of March.
MLB and college baseball are both in full flow by the beginning of April. Hence, bookmakers ought to start getting ready for the season now. It's the only way to ensure positive results this baseball season.
Are you sure your sportsbook is ready? Here's how to confirm that you're utilizing the best bookie software available.
FROM OUR PARTNERS: CHOOSING BETWEEN BETTING TOTALS OR SIDES
Examine the Betting Board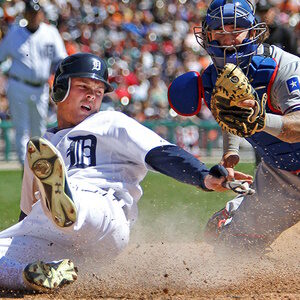 The breadth of your offerings is what will most likely set your sportsbook apart from the competition. Major League Baseball is America's pastime and is one of the more popular sports to bet on. While baseball is more of a moneyline sport, bettors demand access to a variety of betting markets.
For every game on the board, bookmakers now have to provide game, team, and player props. Betting MLB player props is gaining in popularity.
Bookies should also have a full futures market with World Series bets as well as individual award wagers. Make sure there are no gaps in your betting board. Eliminating any gaps can help you achieve your full potential for the coming baseball season.
The best bookie software will allow you to provide alternative lines, parlays, teasers, and other exotic bets. The size of your betting board is one of the key factors in determining whether new clients will sign up for our sportsbook and if you will keep your existing ones.
The Best Bookie Software Offers Live Betting
Live betting is all the rage in the sports betting industry. That's why it is a must for sportsbooks. If your sportsbook doesn't offer live betting, customers are going to go look for one that does. It's as simple as that. The best bookie software provides bookies the ability to offer in-game betting.
Live betting is a feature of the modern online betting portal. Several bettors have found it to be a crucial element of their overall betting plan. Whatever the case, live betting is very popular. As a result, bookmakers that wish to boost their profits must provide it.
If your current pay per head service does not provide live betting, it might be time to switch. Doing so is easier than you think these days. Don't let a lack of live betting offerings slow your PPH sportsbook's growth.
Bonuses & Incentives
Offering great bonuses and incentives is one of the keys to developing your player sheet. Bonuses are a great way to attract new bettors. One simple bonus offering can bring in a large number of new bettors.
Then, you offer other incentives for your current customers. These incentives keep them wanting to come back for more. Bookies can use weekly contests that offer rewards like free bets or straight up cash. Knowing there are weekly contests like that may attract new bettors that want to get in on the action too.
Strong welcome bonuses will attract newbies and reload bonuses will help keep them. Remember, people respond to incentives. Bettors love a dynamic sportsbook that provides them with strong bonuses. Use them wisely. The best bookie software systems will allow you to use your imagination and create great bonuses and incentives.
Switch PPH Services
If your existing pay per head service is fulfilling your needs, you are in business. If not, you should start looking for a new one to scale up your sports betting business.
The process of switching pay per head providers is simpler than you would imagine. In essence, the procedure is identical to how you discovered your first pay per head service. Start by looking for the most respected and reliable companies in the sector.
Look for the PPH services that can best satisfy your needs. There are a number of factors for the bookmaker to take into account. Take a long look at their reputation in the sector and their ability to offer a wide range of betting alternatives, including live betting.
A service offering a wide variety of deposit and withdrawal choices is what you want. Both the quality of the software itself and safety and security are issues. The element of customer service is vital as well. Remember, every head counts at a pay per head.

iGamingDirect - Online Gambling Insight
Average rating:
0 reviews