Sports betting and online gambling software provider Digitain named Simon Westbury as the new Sports Generate CEO. Westbury is perfect for the job because of his gambling insight and management experience.
The newly appointed CEO of Sport Generate has over twenty years of managerial expertise, much of it in the iGaming industry. During his nearly four years at Digitain, Westbury has worked his way up to the position of the chief business officer. Vardges Vardanyan, founder of Digitain and Sport Generate, saw Westbury's potential and promoted him to CEO because of his extensive experience and knowledge of the market.
Westbury's new position is a significant professional achievement resulting from his doggedness and dedication over many years. He received his Master of Politics from the University of Exeter. Then he worked in managerial roles in fields as diverse as energy and media before settling in the iGaming industry.
New Sports Generate CEO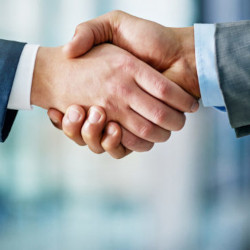 His four years of experience at VSoftCo, a producer of virtual sports betting products, gave him a deep understanding of the sector and helped him build a solid foundation for his expertise in business planning, sales, client relations, and marketing. Digitain was so pleased by his efforts in B2B and B2C solution delivery that they put him in charge of their worldwide development.
Simon Westbury is well-suited to take over as CEO of Sport Generate thanks to his extensive background and expertise with Digitain's inner workings. In addition, poker reviews and news sites indicate that the firm's primary goal as a tournament organizer is to promote and grow professional sports. Currently, Sport Generate works with one hundred elite sportspeople in fields as diverse as table football, electronic football, and electronic basketball.
Westbury will lead Sport Generate as CEO, overseeing strategic expansion and assisting the management team in creating cutting-edge offerings that will serve Digitain's broader objectives. Pay per head bookie reports state that the new CEO appreciates the chance and promises to make the most of his abilities to assist Sport Generate to succeed.
Start a bookie business with 9DollarPerHead.com today!

iGamingDirect - Online Gambling Insight
Average rating:
0 reviews