Online Slot machines have come a long way since they were first created in the 19th century. Playing these games used to be simple; inserting a coin into the machine and the symbols across the single line would decide your fate.
However, with the introduction of online gaming, slots have gone digital and continued to evolve since gamblers first went online at sites like www.slotsuk.co. At first, the idea was to add more paylines into a machine, giving gamers more ways to win. But a more recent evolution of this concept—243 ways to win has been introduced. In this mechanism, gamers are offered hundreds of ways to win on every spin, all for a single price paid upfront.
How 243 Ways to Win Slots Work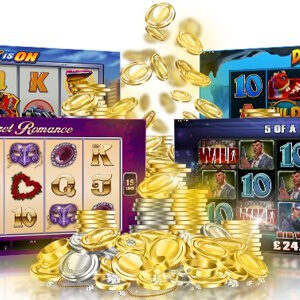 For the most part, 243 Ways to Win slots work similarly to standard video slots. Gamers are presented with a five-reel screen, with three symbol positions visible on each reel. Before spinning, the player must place a bet and choose the denomination and how many coins they wish to bet.
However, you will not be asked to choose the number of lines you want to bet. Instead, each possible winning combination of symbols from left to right across the reels will win you some money if you and it anywhere on the screen. Therefore, there are no paylines to keep track of. If you land winning combos anywhere on the reels, you can be sure it will count in your favour.
Advantages of 243 Ways to Win Slots
The most significant advantage of these games is that you have more ways to win and are likely to score something on several spins. Furthermore, it reduces the frustration of playing slots; it is rare to hit the same symbols on the first three or four reels on a standard machine only to find out that they were not in the right place to add up a win. Regarding 243 Ways to Win slots, you have better chances to win as the position of the symbols doesn't matter, making them more enjoyable.
Another advantage is that you get more value for your money. Classic payline slots require you to stake at least one coin for every line you want to play. So, if you want to play 40 lines, you must bet 40 coins. On 243 ways slots, you can bet as little as ten coins on each spin.
However, these slots have one major drawback. As there are many ways to win, the payouts on the winning combos are typically smaller. It is so to compensate for the high frequency of the wins. It means that the players have the chance to collect more frequent but smaller wins.
The 243 ways slots represent a new way of online gambling and one that gives the player more ways to win. Once you have picked up the new evolution of slots mechanism, there is potential to have a lot of fun on games like twin spin online. You can be sure that these games are not going anywhere, and you can only look forward to the next evolutionary step.
iGamingDirect - Online Gambling Insight
Average rating:
0 reviews