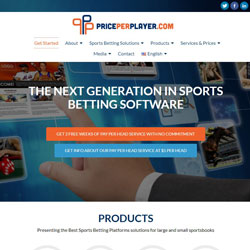 OUR RATING: 9.5 OUT OF 10
About PricePerPlayer.com Gambling Software
PricePerPlayer.com is known for its pay per head services. However, most people don't know that they have one of the best sports betting software today. Our PricePerPlayer.com gambling software review will focus on this aspect of their business.
Price Per Player continuously improve their gambling software. They based it on the reliable DGS software. Furthermore, they tweaked it to add more tools and features to make maintaining the gambling site easier.
Inception: 2013
Address: San Jose
Country: Costa Rica
Telephone: 1-877-386-0180
Email: cs@priceperplayer.com
Website: http://priceperplayer.com
Services by PricePerPlayer.com
Live Betting
Sports Betting
Online Casino
Live Dealer Casino
Pre Game Lines
Racebook
Prop Bet Builder
Gambling Products Offered by PricePerPlayer.com
Here are some of the gambling products offered by PricePerPlayer.com:
Live Betting – The software allows the operator to offer in-game betting and in-running. It will enable players to wager on sports while it is still in progress. Thus, players have more betting options. Sports betting becomes more engaging because players have a few minutes to place their bets before finding the results.
Sports Betting – Based on the DGS software, PricePerPlayer.com offers a reliable sports betting platform. Also, it is customizable and allows operators to incorporate their branding.
Online Casino – The best thing about PricePerPlayer.com's online casino is that there's no need to download and install additional software to play games. Also, they offer HD games without sacrificing the loading speed.
Live Dealer Casino – Live dealer casino allows players to experience the atmosphere of playing in a real casino while at the comfort of their home. It provides a first-person POV for the ultimate casino experience.
Pre Game Lines – PricePerPlayer.com has an advanced sports betting odds platform to ensure players have updated odds. Also, the platform will help bookies optimize their profits.
Racebook – Aside from sports betting, operators can also have a racebook through the PricePerPlayer.com gambling software. It allows bookies to offer horse racing from major race tracks worldwide.
Prop Bet Builder – This is the newest feature of PricePerPlayer.com software. It allows players to create prop bets and share them with others.
PricePerPlayer.com Software Provider Review
PricePerPlayer.com is a leader in the sportsbook pay per head industry. They offer quality products and services. Also, their software is affordable.
As part of their pay per head solutions, clients pay $5 per active player each week.
According to gambling reviews, their sales department and customer service are top-notch. You can quickly contact them when you need help.
Also, their representatives know their products and can assist you with issues right away.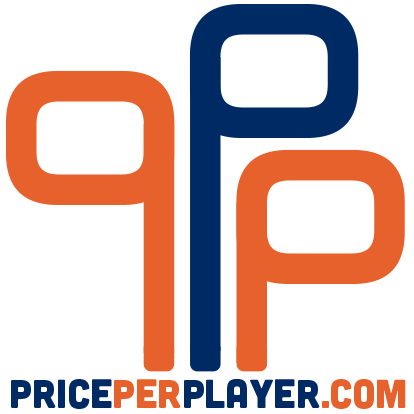 PricePerPlayer.com Gambling Software Review
DGS Software is one of the most advanced gambling platforms. It makes it easy for individuals to open a sportsbook. It offers a full range of options needed to handle the player base. Also, it generates automated reports to allow the operator to monitor finances and players in real-time.
Furthermore, the operator can set player limits that include wager caps and player access. The gambling operator also has full control of the player profiles. Thus, an operator can add and modify profiles.
According to betting software reviews, PricePerPlayer.com software offers more than just sports betting. It also has horse racing and an online casino. Players don't need to download additional software to play casino games.
The software also offers live gambling, including live dealer casino and live in-game wagering. The live dealer casino features high-definition video, real-time betting, and a live chat. Also, the software features several layers of encryption to ensure the safety and security of the players. Furthermore, they provide firewalls and backups to ensure services are up 99.9 percent of the time.
Our Conclusion about PricePerPlayer.com
After testing their software, we recommend using PricePerPlayer.com software. It is ideal for people who want to start an online gambling site. To conclude our PricePerPlayer.com gambling software review, we give it five out of five stars. They have the best gambling software on the market at an affordable price range.

Looking for a good sportsbook pay per head service?  Then check out our Sportsbook Pay Per Head Reviews to see which Pay Per Head Provider makes the cut and which one does not!