Virginians can enjoy sports betting soon. According to the latest reports, the online-only sportsbook option in Virginia will be available in time for the Super Bowl. The Virginia Lottery will approve more than a dozen online sportsbooks next month.
Pay per head providers expect Virginians to wager at least $400 million in 2021. Also, they estimate that the handle will increase each year. Also, the state will have casinos in four cities that approved their constructions through votes. However, it would take the casinos several years before they open to the public.
Kevin Hall, Director of the Virginia Lottery, said that the state got 25 applications from would-be bookies. The lottery can approve a minimum of four sportsbook operators and a maximum of 12 operators.
Online-Only Sportsbook Option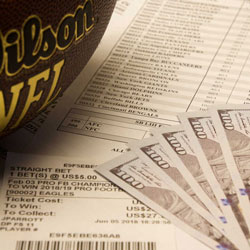 According to the Virginia Lottery, it can approve more than 12 applications. The law allows professional sports teams with a home in Virginia to operate their sportsbooks. Thus, the DC United, NASCAR, and Washington Football Team could get a license above the twelve-operator limit.
Based on pay per head sportsbook reports, the Denver Broncos signed a partnership with FanDuel earlier this year. Thus, they can offer a Broncos-branded sportsbook. The Virginia Lottery said that Virginia-based teams could enter the sports betting market by signing a partnership deal with an operator.
Also, Virginia will not have any retail sportsbooks. Thus, pay per head providers can work with any of the licensees in the state. Sportsbooks can't accept wagers on games involving colleges based in Virginia and the Olympics.
Virginia's sports betting tax rate is 15 percent. Industry insiders said that a tax rate in the low teens is perfect. Virginia's tax rate might scare off operators. Bookie pay per head features are cost-efficient because they have all the features at a low price.