Playtech announced that it signed a deal with Swiss Casinos Group to supply the country's first regulated poker network. Thus, Playtech launched iPoker network in Switzerland via the casino operator. The company provided its poker software along with the network.
As a result, the Swiss Casinos Group will enjoy an online poker platform that complies with various jurisdictions' regulatory requirements. Playtech is one of the top gambling software suppliers today. They provide premium solutions and services.
Playtech promises stability of their network. Thus, they can work with various partners across the globe. According to sports betting software sources, the supplier can work with any gambling operator regardless of the number of players, marketing strategy, or core business.
Playtech Launched iPoker Network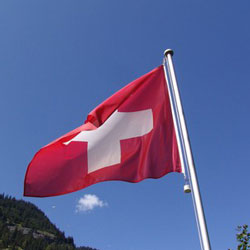 Playtech's proprietary Source-Based Rake player valuation method allows the software supplier to deploy its services as soon as possible. Also, it prioritizes safer gambling to ensure the long-term sustainability for operators. According to betting software reviews, Playtech also provides a safe environment for players.
Playtech is happy to work with Swiss Casinos. They continue to invest in betting software development to come up with innovations to address the future of online poker. At present, they invested in a new poker web client.
The company offers a flexible platform and a growing poker network. Also, they migrated their notable brands into the iPoker network in 2020. Thus, they are happy to welcome Swiss Casinos into their poker family. Playtech also hopes to work with the casino operator for a long time.
Swiss Casinos Group said that Playtech is key to the launch of their online casino. Thus, they are excited to bring the iPoker network to Switzerland. They also work closely with Playtech to learn more about the poker players. They will use the information to create a personalized experience for players. Also, they can use the info to know the demands of the market.