The launch for online betting software use in Louisiana is set for 2022, but we do not know exactly when. Regulators are looking at an early 2022 launch, but given how complicated online sports betting is, it may take longer. Recently, the state's regulators have been issuing licenses to brick-and-mortar sportsbook operators and allowing them to take wagers. But when it comes to allowing bookie software, it becomes a different matter.
The temporary brick-and-mortar licenses are easier to issue to operators since the location of the betting site never changes. In the case of online sportsbooks, the state will need to ensure that operators will comply with the geographical limits of mobile sports betting. As you know, online sportsbooks, such as those that use EasyPayPerHead.com and their pay per head software, is accessible any time, from anywhere. But why is this a problem for Louisiana regulators?
Online Betting Software Use in Louisiana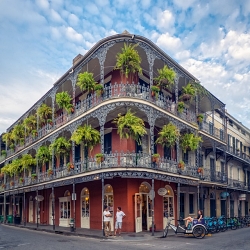 The law in Louisiana allows for mobile sports betting, as voted upon by its residents. However, the vote made was on a per parish basis. Basically, not all parishes voted to allow sports betting in their area. Thus, online sportsbooks will need to geotag their users and prohibit those who are not allowed to use their software.  Out of 64 parishes, only 55 voted to allow online sports betting. Sportsbook operators will need to find a way to block their operations in the 9 parishes that did not agree to sports betting.
In addition, using online sports betting is unfamiliar territory to state regulators, which means that they will need more time to thoroughly review online wagering. If you would look at sports betting software reviews, you will see that each company will offer different features and functionalities. So for online wagering, they will want to take their time and ensure that everything will be analyzed well. They will definitely be working towards an early 2022 launch. But will it be available in time for the Super Bowl, or even March Madness? We definitely hope so.
Get the Best Sports Betting Software With Sports Betting Solution Asia!