FireKeepers Casino signed a Michigan sports betting deal with Scientific Games. The partnership will deliver online and retail sports betting in the state. After sports wagering becomes legal in Michigan, Scientific Games will open a retail shop at the FireKeepers Casino Battle Creek. Also, Scientific Games will launch its online sports betting operations in Michigan once regulators allow them.
On the other hand, FireKeepers will gain access to OpenSports, which is a modular sportsbook solution that allows operators to use services and technologies that will benefit their operations. Also, the deal includes wide-reaching retail sports betting solutions from Don Best Sports, which is SG's managed training service.
According to pay per head sources, FireKeepers will get online gaming content from Scientific Games' OpenGaming platform. Scientific Gaming is happy to partner with the casino because it already has a fair share of the market in the state.
Michigan Sports Betting Deal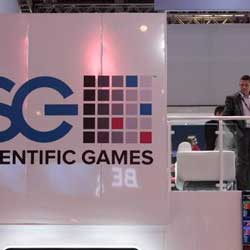 Scientific Games will be FireKeepers' online bookie software provider once Michigan approves online gambling. It is proud to help the casino provide quality online sports betting and gambling across Michigan.
FireKeepers wants to be the leader in all aspects of gambling in the state. As a result, they are building on the success of their casino to venture out into other forms of gambling, including online sports betting and iGaming.
According to Sportsbook Pay Per Head Reviews, FireKeepers is the sponsor of the NASCAR FireKeepers Casino 400. It is part of the casino's mission to create a full-service entertainment ecosystem.
Its partnership with Scientific Games will help improve its offerings in the land-based casino. Also, it will allow the company to offer a brand-new type of gambling to its loyal customers.
Scientific Games has been proactive in looking for potential partners across the US. In September, it signed with Caesars Entertainment to operate the gambling firm's sports betting operations in Indiana.