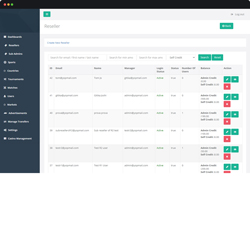 OUR RATING: 6.5 OUT OF 10
About GammaStack.com Sportsbook Software
One of the preferred bookie software today is GammaStack.com. The company specializes in developing personalized sports betting software and apps for its clients. Thus, our GammaStack.com sports betting software review will look at its features and how it compares with the best bookie software.
GammaStack.com has been in the business for more than a decade. Aside from bookie software, they also offer other services, including CRM development, blockchain innovations, product engineering, and other personalized software.
Inception: 2010
Address: 3411 Silverside Road, Tatnall Building Ste 104 Wilmington, De 19810
Country: US
Telephone: +91 731-297-4574
Email: sales@gammastack.com
Website: www.gammastack.com
Multiple Sports and eSports Support
Various Betting Formats
Multiple Cash-Out Options
Multi-Betting Views
Cryptocurrency Payments
Legal Sports Betting Compliant
Agent Module
Sports Betting Features Offered by GammaStack.com
Here are some of the sports betting features offered by GammaStack.com:
Multiple Sports and eSports Support – The software supports several sports and eSports leagues and tournaments worldwide.
Multiple Betting Formats – Your players will have a wide range of betting options that will bring more action to your sportsbook.
Various Cash-Out Options – Giving your players more options when cashing out can lead to more loyal customers in the long run. Also, they can use the most convenient option available to them.
American, Asian, and European Betting Views – Access to different wagering views can attract players worldwide.
Cryptocurrency Payments – Aside from Fiat options, GammaStack.com software allows cryptocurrency payments.
Legal Sports Betting Compliant – The software complies with significant sports betting market rules and regulations. In addition, they work with their clients to ensure the software is compliant with the latest sports wagering laws.
Agent Module – The software allows bookies to have agents working under them. Also, the software provides access to automated reports that bookies can use to monitor individual agents' transactions.
Retail Betting – The best thing about the software is that you can use it for retail sports betting operations.
Supports Multiple Languages – You can ask GammaStack.com to make the software support various languages aside from the default English language.
Backoffice Operations – Bookies don't need to worry about the backend of the operations. Also, the software will cover everything from creating lines and monitoring finances.
GammaStack.com Software Provider Review
GammaStack.com is a reputable software provider. Also, they offer innovative software and services. However, their rates are too expensive. You can get the same quality with a pay per head solution.
According to sports betting software reviews, their customer service and after-sales departments are world-class.
Also, you can get in touch with someone from the company whenever you need help.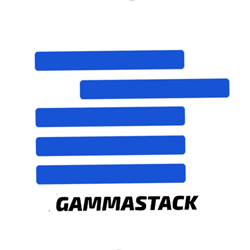 GammaStack.com Sports Betting Software Review

First impressions do last. The company's website has everything you need to know about the software. Also, it has a good design. It was the same impression we got when we used their sports betting website. They provide a turnkey solution that allows you to launch the sportsbook in no time.
Also, you can easily integrate your branding into the sportsbook. The user interface is also fully customizable to ensure your players get the optimum sports betting experience. In addition, they can find the sports they want to bet on right away.
Our Conclusion about GammaStack.com
After testing the sports betting software, we can say that GammaStack.com software is at par with the best pay per head software on the market. However, we can't recommend it to independent bookies. Their software is too expensive for start-ups and small-sized sportsbook operators. Thus, we suggest getting a PPH solution instead.
Are you looking for an affordable pay per head solution? Then, sign up with PricePerPlayer.com today!

Looking for a good sportsbook pay per head service?  Then check out our Sportsbook Pay Per Head Reviews to see which Pay Per Head Provider makes the cut and which one does not!