The UKGC released a new report on the UK gambling industry. It revealed how much money Brits spend on gambling. Also, it answered the question of why Brits spend so much on gambling.
The UK gambling industry earned £14 billion in gross gaming yield from April 2019 to March 2020. It showed a 0.6 percent decrease from the previous year. Despite the decline, gambling remained prevalent in the UK.
The GGY is the money that gambling businesses retain after paying out winnings. However, it doesn't count the deductions made to cover business expenses. Thus, the GGY is a good indicator of how much gamblers spent.
The regulator commissioned a survey that had unsettling results. It asked how much money Brits spent on gaming. According to sports betting solution reports, the revenue drop was due to the pandemic. However, the industry doesn't show any indicators of slowing down any time soon.
Money Brits Spend on Gambling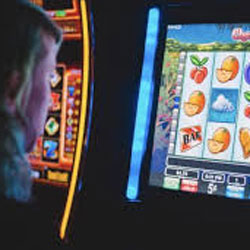 Gambling reports showed that 22 percent of Brits gambled two or more times a week for the year up to September 2020. Also, the report tackled how gambling is part of British history and culture.
According to white label sportsbook provider, the Brits engage in commercial gambling, lotteries, bingo, horse racing, and sports betting. The industry grew after legislative changes in 2014. Last year, it became so widespread that authorities introduced measures to prevent problem gambling.
The report showed that Brits favor online gambling platforms over retail ones. Also, the remote sector has a market share of 40 percent. The good news is that locally licensed online operators saw an increase of 8.1 percent in gross gambling revenue.
One of the measures was to limit maximum stakes on fixed-odds betting terminals. Also, the UKGC banned the use of credit cards for gambling. However, the efforts didn't stop the Brits from gambling.