Since mid 2018, states have been working towards formulating policies on sports betting. With legal sports betting states increasing, industry experts are starting to get an idea on how big the US sports betting market is. And the numbers are very pleasing. In Q2 alone, six new states have legalized sports betting.
Illinois, Iowa, Indiana, Montana, New Hampshire, and Tennessee are the new states that will soon offer sports betting. Of course, after local policies will be set in place. This gives those with a good sportsbook pay per head the potential to tap 25 million more Americans as future players in their sportsbooks.
US Sports Betting Market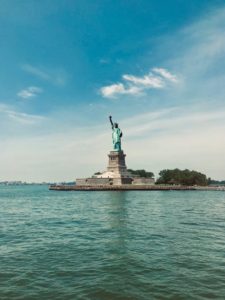 Aside from welcoming 6 new states into the fold, the gambling industry also saw mobile wagering being introduced during Q2. Of course, New Jersey tops the list of states with the highest use of mobile wagering. 80% of sports wagers in New Jersey are done via mobile. Neighbor Pennsylvania will give them a run of their money as they also started their mobile sportsbooks in Q2. And some states are learning from this. Tennessee, for instance, focuses solely on mobile wagering. Indiana and Iowa are also joining in with online sports betting.
Some states will still have to do some work to successfully implement sports betting int heir states. Colorado has passed a law already. However, the people will still need to vote on a tax for sports betting in November. Maine needs its governor to sign the bill, as well. Some states, like Illinois, may have a bit of a chellenge since the fees for licenses are expensive at $10 million. New York is working hard, but legal issues abound. So far, a temporary fix has been given by allowing casinos to offer sports betting in the meantime.
There are also quite a few states that do not offer online sports betting. While they do offer wagering in casinos or kiosks, the market can be easily maxed out due to physical limitations. This is why the best sports betting software is helpful to bookies, since it allows for a wider reach in terms of capturing a betting market.