GVC warns of lower profit if its high street stores in the UK remained closed due to a second lockdown. Its earnings would drop up to £27 million if it didn't reopen its sports betting locations in England.
Their profits will decrease more if Wales, Northern Ireland, and Scotland follow England's lockdown. At present, sportsbooks in Northern Ireland and Scotland can still operate. Also, retail bookies in Wales will reopen on Monday, November 9.
GVC's operations in Europe will have a pre-tax drop in profit of £10 million. Its retail sportsbooks in Italy, Belgium, and Ireland remained closed or operating at a limited capacity. Thus, they hope that the government changed its policies about sportsbooks during the pandemic.
GVC Warns of Lower Profit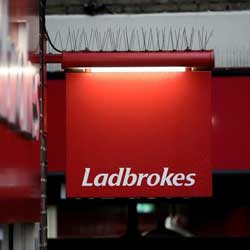 If sportsbooks remained closed until December 2, profits would fall to £9 million based on sports betting software reports. However, retail sportsbooks in Belgium will remain close until December 19.
According to bookie pay per head sources, the profits hit include government support, such as reintroducing the furlough scheme. The government compensates businesses for paying employees 80 percent of their salary up to a maximum of £2,500 a month for hours they didn't work. The scheme was supposed to end on November 7.
GVC said that they prioritize the health and safety of their customers and colleagues. Thus, they would follow the government's advice. Also, they are going to enact contingency plans to reduce the pandemic's impact on their business.
GVC was having a strong year and even upgraded profits twice during the pandemic. According to sportsbook pay per head reports, players turned to online gambling during the lockdown. Also, the company benefited from online poker and casino. Bettors spend their idle time on online gaming rooms.
GVC's announcement came after William Hill warned about the same thing. The latter said that their earnings would decrease around £2 million due to the second lockdown.