The New Jersey Division of Gaming Enforcement released its monthly report for August. It showed that NJ sports betting improves, along with other gambling segments. Also, it came as the state is recovering from the coronavirus shutdown.
Overall, gambling revenue for August was $326.3 million, which was 7.5 percent lower than the same month last year. However, it was 23.4 percent higher than July of this year. The state allowed land-based casinos to reopen, which resulted in better revenues. Also, most sports leagues restarted in August. Thus, the sports betting sector improved.
When it comes to sports betting, its revenue is $39.5 million in August. It was an increase of 56.7 percent from last year's $25.2 million. Also, it was 33.9 percent higher than July's revenue of $29.5 million.
NJ Sports Betting Improves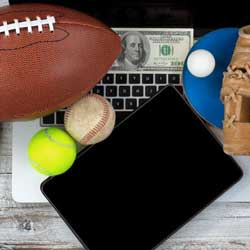 Most players still prefer using online platforms to bet on sports in New Jersey. They placed $601.9 million in bets online. On the other hand, retail sportsbooks got $66 million. Overall, players bet $668 million on sports in the month. It almost doubled the total of $315.1 million last year.
According to pay per head reports, Meadowlands and its partners FanDuel, and PointsBet led the market with $21.2 million. It was up 78.2 percent compared to last year. Resorts Digital and DraftKings got the second spot with an increase of 49.3 percent to $10 million. Based on sportsbook pay per head sources, the retail sportsbook in Borgata increased 383.4 percent year-over-year to $4.5 million.
Sportsbook pay per head reviews and news sites said that online gambling increased 113.9 percent year-over-year to $87.8 million. However, it remained level with the amount in July. Peer-to-peer online gambling accounted for $3 million, which was up 77.7 percent from 2019. Also, other online gambling sectors got $84.7 million in revenue.