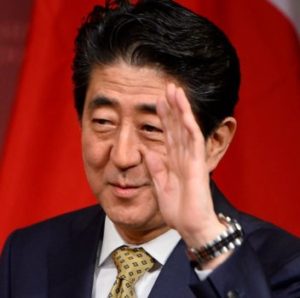 Shinzo Abe, the Prime Minister of Japan has passed a casino bill that would legalize casino gambling in the country.  This is great news for casino operators like MGM, Las Vegas Sands and Meclo who want to operate in Japan.
Gambling experts believe that only two license will initially be approved; however, a third license may become available. This is because the Cabinet has called for three along with other measures to help boost the Japanese casino industry.
The Japanese Casino Market is approximately worth $15 billion according to PayPerHead.com, a top Bookie Pay Per Head Provider. In addition, Shinzo Abe is pushing for the Diet to take up and approve the bill before the legislature adjourns.
The main highlights of the Casino Bill would include:
A 30% tax on gross casino revenues.
A $55 casino entrance fee for Japanese citizens (tourists can enter free).
Japanese citizens would be limited to three casino visits a week, or 10 per month.
Casino space limited to just 3% of an integrated resort's total square footage.
The top three companies to expand their operations in Japan are Las Vegas Sands,MGM Resorts ,and Melco Resorts & Entertainment.  These three have pledged to invest $10 billion or more should they win one of the licenses.

Each company is looking to assert themselves in specific regions of Japan with Las Vegas Sands looking at Yokohama and Osaka.  On the other hand, Gambling Software Companies believe that any decisions that will be made are probably 3-4 years away.
Furthermore, any winning bid will probably contain a proposal on how casinos can help with the gambling addiction problems.  This is because gambling addiction is a serious problem in Japan giving legalized gambling a negative view by the public.
However, the economic benefits of casino gambling would have a large impact to the Japanese budget.  This is why sports handicapping experts strongly believe is the reason Prime Minister Abe is pushing so hard for it.