Do you want to maintain a profitable sportsbook? One way to do so is keeping players active. This pay per head bookie tutorial will teach you the most basic way of sustaining a profitable sportsbook.
When marketing a sportsbook, you can choose from three types: acquisition, retention, and branding campaigns. Each one plays a vital role in the success and growth of the bookie business. For this guide, we'll focus on how to retain players.
If you want to have a successful sportsbook, you need to retain players to grow. Your sportsbook will not grow if you only attract new players but ignore existing ones. Thus, you need to have a player retention program to succeed in the iGambling industry.
Keeping Players Active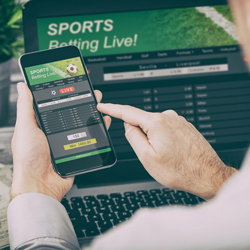 Most bookie software experts believe that keeping players active is hard. However, there are ways to make the task achievable. Also, you have an advantage when you use a PPH solution because it streamlines the bookie operation. As a result, you'll have time to manage players.
You can keep players active by offering different sports betting options. Players always look for the next thing to wager on. Also, they are expecting a wide range of betting options. Thus, you need to add sports betting options continuously. They also want variety, so they offer odds on various sporting events.
Another way of retaining players is through promos and bonuses. It is a tried and tested method of keeping players. Also, there's a chance that you can turn them into loyal ones in the long run. But, first, make sure you can afford to pay out the bonuses and promos. Early payouts can help your reputation.
Lastly, spread the word about your deals and bonuses. We recommend doing it in a way that's not too spammy or annoying. Doing it the wrong way might turn off players.
Start a bookie business with PricePerPlayer.com today!