An engaging call to action for your bookie marketing campaigns can help bring more business to your sportsbook. It would be best if you create an engaging CTA that will motivate people to do what you want them to do.
What is Call To Action?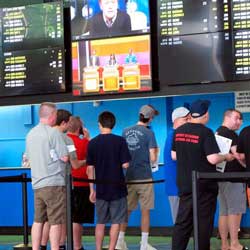 Call to action or CTA is the part of the ad or content that tells the target market what they should do when they visit a landing page. In the bookie business, the most common CTA is "Join now!"
The more details you can provide target players with the CTA, the better it will be for all parties. You can offer your target audience what to expect when clicking on the ad. At the same time, you can dissuade wrong users through a clear and precise message. It is one of the steps on how to be a bookie.
Here are some tips that can help you create the perfect CTA for your campaign.
Use a Strong Command Verb – Your CTA must be concise and clear. You don't need to use a long sentence to get your message across. Also, keep in mind that a description line has a limit of 35 characters. That's why it is vital to avoid beating around the bush and be straight to the point. It can be as simple as "become a bookie agent today!"
For a bookie business, start your CTA with subscribe, register, or join. You can also use "find out how to be the best bookie PPH…" or "fill out form…" if you want potential players to ask for more information.
Use Words that Provoke Enthusiasm or Emotion – Your goal is to get a strong response from the target audience. For instance, "join now and get a 100% bonus!" will make your audience enthusiastic about joining your online bookie. Ending the CTA with an exclamation point will provoke enthusiasm and make the line pop out.
You need to be creative to come up with the right CTA for your bookie landing page. It is essential to keep your calls to action fresh, just like what you do with your ad copy. Do you have any questions, feel free to send us a message today!