Now that the two team captains completed their draft for the 2021 NBA All-Star Game, we will analyze both teams and determine which team has the edge to cover the odds for the match.
LeBron James leads one team and picked eleven players. On the other hand, Kevin Durant picked twelve players because he can't participate in the game due to an injury. Handicappers are leaning towards Team LeBron. Thus, his team is 3.5-point favorites over the other team.
Analysis and Predictions for 03/07/2021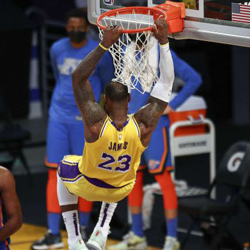 It is the fourth year that the NBA All-Star went for the format. LeBron won the first three games. In 2021, King James enlisted several former NBA MVPs in his lineup. According to sportsbook pay per head reports, he picked Steph Curry and Giannis Antetokounmpo. James said he based his selection on what the players have done lately.
According to basketball news, James got four of the top seven scoring leaders in league with Curry, Damian Lillard, Antetokounmpo, and Luka Doncic. Also, he got five players of the top 11 assist leaders, including Chris Paul, Doncic, Nikola Jokic, Lillard, and Ben Simmons. He also got rebound kings in his roster, including Rudy Gobert, Antetokounmpo, Domantas Sabonis, and Jokic.
On the other hand, Durant picked five of the top ten scoring leaders, including Bradley Beal, Joel Embiid, Zach Lavine, Kyrie Irving, and Kawhi Leonard. Also, he got two former MVPs in James Harden and Leonard. However, Harden is the only assist leader in Durant's lineup.
2021 NBA All-Star Game Betting Picks
Game time: 03/07/2021 at 8 PM ET
Bet on team Lebron at -3.5
Our free sports betting picks are for Team LeBron. King James will win his fourth All-Star game in a row. He won by an average of 6 points, which would cover the spread.