Simplebet raises millions of dollars to improve its sports betting products. Its software allows players to bet on quick odds, such as guessing the next call or who will make the next catch. Also, various operators use the software, including FanDuel.
Simplebet said they attracted investors due to its free-to-play games on FanDuel. Also, Intralot uses its software for real money wagers. The company will use the new investment to launch Scripts, an extension of its micro-betting service.
According to pay per head reports, Scripts would give players more in-game wager options. It claims that it has the future operating system of all live in-game wagering. Also, they are betting that in-play betting will be the most popular sports betting option.
Simplebet Raises Millions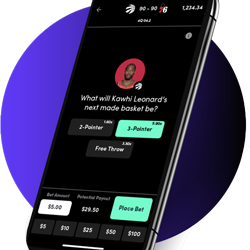 As per betting software reviews, Simplebet raised $50 million this round. Some investors include former NFL team executive Joe Banner and former MGM Resorts CEO Jim Murren. Simplebet said that players could bet on more than just plays and drives. It can result in wagers on the resulting plays.
According to sportsbook pay per head sources, Simplebet launched its FanDuel product at the start of the NFL 2020 season. Also, it teaches players about micro-betting through the free-to-play model. PlayAction attracted 100,000 unique players and more than 8 million wagers during the season.
In January, Intralot used Simplebet to accept wagers during the National Football League postseason and Super Bowl. Almost 25 percent of Intralot's handle in January came from micro-bet options in Montana and Washington DC.
Some players are wagering throughout the game. It is similar to a slot machine experience where players know whether they win or lose within seconds. Also, it makes watching live games more engaging.
Simplebet has deals with PointsBet. Also, it provides real-time betting info for MLB's Rally app. The company is negotiating with another top gambling operator. However, it declined to reveal the name at the moment.