Africa is a rising gambling market. That's why NSoft wants to grow its stake in the region. In fact, the gambling software provider recently entered the market. The best thing about the African market is that it welcomes foreign investments.
Countries across the globe are accepting the gambling industry more openly than before. In addition, many nations have rules and regulations favorable to the gaming industry. As a result, operators, suppliers, and consumers are getting into the action.
One advantage NSoft has going for it is that the firm knows the dynamics of sporting events in Africa. It gives the gambling software provider an advantage over its competitors in the region.
Gambling Software Provider and the African Market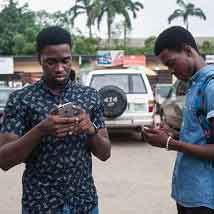 Among the African nations, Kenya has the most wagers placed weekly. In addition, most Kenyans use online sports betting software to place their wagers. Overall, mobile gambling use is high in Africa.
Although there are retail locations, phone betting remains dominant in Kenya. Among sports, football gets most of the wagers. Gambling has been legal in the nation since 1966. In 2011, the government expended its gambling laws.
Another major market in Africa is Ghana due to its good internet infrastructure. The country has ten million internet users to date. NSoft told software news outlet that players in the country prefer greyhound racing, lottery, sports betting, and virtual football.
Cameroon is a developing nation when it comes to gambling. Although gambling is legal since 1989, sports betting is not sanctioned. Most gambling takes place in retail vendors due to the lack of a reliable internet network.
Lesotho might be a small country, but gambling is one of its top industries. Its residents love gambling through retail shops and mobile apps. Becoming a bookie in the country is easy because online gambling is unregulated in Lesotho.