The Digital, Culture, Media and Sport Committee of the UK Parliament released their findings on loot boxes. Although the report was not just focused on the addictive game mechanic, they recommended regulating loot boxes. They condemned the game mechanics as a form of gambling targeting children.
The committee concluded that loot boxes are gambling. They said the gaming industry representatives can't spin it any other way. When players buy loot boxes with real money and their contents are unknown, that's already considered as gambling.
It is the same committee that can't accept EA's insistence that loot boxes are just like Kinder eggs. In fact, many people criticized the gaming company for their statement. The committee report concluded that the surprise mechanic contributes to gambling problems in adults. The gaming industry should start regulating loot boxes in their games.
Regulating Loot Boxes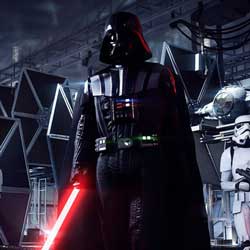 Bookie pay per head directory sources said EA acknowledged that offering loot boxes to vulnerable players is not good. Instead of loot boxes, developers should consider rewarding in-game credits for achievements earned while playing the game.
The UK Parliament committee joined the growing number of groups and nations condemning loot boxes in games. However, not a single country has done anything against the game mechanic.
Gaming companies should not become a bookie by offering loot boxes or virtual casinos in their games. Gambling news outlets learned the UK committee recommended regulating loot boxes under the current gambling laws.
The Entertainment Software Association released a statement to disagree with the committee's conclusion. According to sportsbook pay per head reviews and news, the group said the video game industry is already working with players and parents to develop enjoyable video game experiences.
In related news, EA announced it will not include loot boxes in its upcoming game, Jedi: Fallen Order. Also, the company promised it will not introduce them after the release.