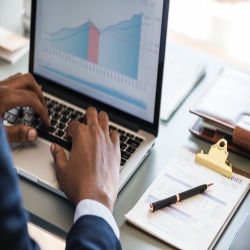 Becoming a bookie agent is like taking on a job, rather, it is very much like putting up your own business. So when you look at your goals, you should always treat is just as you would any business you get into. The first thing you need to do is study. The good thing about the sports betting industry, is that you don't need to have a specific background to succeed. All it takes is in-depth knowledge of the industry, and the best PPH Bookie service.
So how do you get there? Read industry-related materials online. Study the terms and the concepts behind sports betting. You need to know all of the wagering options you can offer to your players. More importantly, you need to learn how to balance your lines and ensure a profit.
Step-by-step Guide on How to be a Bookie Agent
Create your business plan. Set goals you want to meet after a year, and set your budget. Also, determine the pace and size of your operations. Will you start off with a small pool of players and slowly build as you get the hang of it? Or will you go all out and start with a boatload of players? Once you figure out what you want to have, you can go on to the next step.
Fund your sportsbook. What? Did you honestly think you will not be spending something to earn? In an ideal world, money will just be deposited into our accounts daily. But with sports betting, you will need to fund your operations. The money you need to cash out will be mostly the two things: your pay per head fee (this will usually also cover the expenses for your bookie management software and your own website), and money to cover all of the action you have. Worst case scenario, you will need to pay your players who win. And if you don't have enough money from the vig, or from the losing bets, then you will have to fork out the cash.
Get a good Pay Per Head Provider. Your provider's job is to give you a website where your players can create accounts, place their bets, and process payments. They can also get you more players if needed, through advertisement, or through player bonuses you can offer to customers. Not only that, but your pay per head provider will also give you detailed reports on your players. This way, you can easily adjust your lines, your player limits and wagering options to suit your preferences.
Time your Sportsbook launch well. The best way to do this is to figure out the sports leagues your players will be betting on. You would be wasting time if you were to spend money to launch your sportsbook on a month where the sports leagues are on the offseason. Likewise, you will also need to check for special sports events you can offer your players, like the Olympics, or the World Cup.