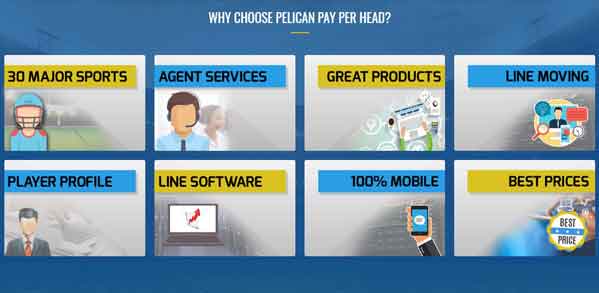 OUR RATING: 6.0 OUT OF 10
PelicanPPH.com is a relatively new player in the pay per head industry. They offer the usual features and services provided by other PPH service platforms. We were curious about their claim of having the highest win percentages in the industry. That's why we came up with this PPH review.
There's not a lot of reviews about PelicanPPH.com on the internet. This is not a surprise considering it is a newcomer in the industry. Most bookies are wary about using something without a proven track record. That's why we asked one of our staff to give it a try.
PelicanPPH.com caters to bookies with a huge player base. In fact, they are focused on sportsbook operators with at least 500 players. Like most pay per head providers, they are based in Costa Rica. Also, they have flexible pricing.
PelicanPPH.com General Info
Software: DGS
Inception: 2015
Cost Per Player: Starts at $8 per player, for a minimum of 101 players
Location: Costa Rica
Telephone:1-877-745-2303
Email:info@pelicanpph.com
Website: https://pelicanpph.com/
Internet Wager: Yes
Telephone Wagers: Yes
Racebook: Yes
Online Casino: Yes
Live Betting: Yes
Sports Betting: Yes
Live Casino: No
When you enter their website, the yellow and blue color scheme is easy to the eyes. In addition, it provides all the information you need, except for one. The home page doesn't show how much they charge for their services. In fact, you need to go to the FAQs page to find out that their packages start at $8 per player, but you need more than 100 active players to get their cheapest rate. If you have 50 or less active players a week, you need to pay $12 per active player a week. That's just for their basic package.
We had a bad experience signing up for an account with PelicanPPH.com. We entered all the required information but he got an error and the registration for an account didn't push through. This is bad because they can lose potential clients with their registration process alone.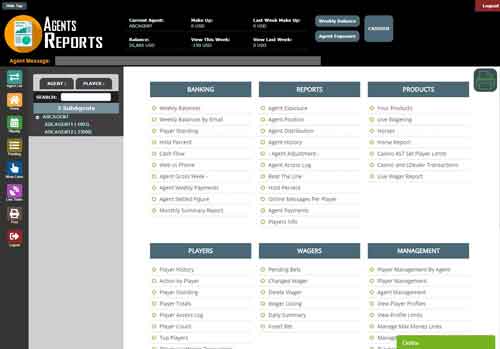 Sportsbook Software PPH Review
The good news is that they have a free demo even if you don't have an account. We got to test their sportsbook software. In fact, it is easy to use. You can easily navigate the interface. In addition, you can generate reports with ease.
Player Betting Interface
The player betting portal has a plain design. However, it does its job. New players can place their bets without any help or tutorial needed.
Our Conclusion about PelicanPPH.com
PelicanPPH.com does its job as a bookie pay per head provider. However, their rate is too expensive especially if you have less than 100 active players. You need to pay more for in-play wagering and mini blackjack.
If you are looking for a pay per head provider, you should consider using Bwager.com instead of PelicanPPH. The former is more affordable and provide better service than the latter. It makes learning how to be a bookie easier.
Looking for a good sportsbook pay per head service?  Then check out our Sportsbook Pay Per Head Reviews to see which Pay Per Head Provider makes the cut and which one does not!
iGamingDirect - Online Gambling Insight
Average rating:
1 reviews
Oct 31, 2019
Not for me
maybe if you have a really large sportsbook then you can save a few bucks with them. But I had less than 100 players and given the price point, I was able to get more services from a similarly-priced pay per head site.