Game Account Network announced that will partner up with the FanDuel. GAN signed deal to become the group's distribution platform for its online casino program. In addition, GAN will also manage account services for online sportsbooks in the US.
States that are part of the agreement will be Pennsylvania and West Virginia. It is not the first time FanDuel and GAN signed deal. In 2013, GAN worked with FanDuel for its services in New Jersey.
The new deal will help improve the revenues of both companies. Likewise, it will also improve services offered to players in the two states. As part of the deal, GAN's licensing fee will increase as well. It is a win-win situation for both companies.
GAN Signed Deal and Patent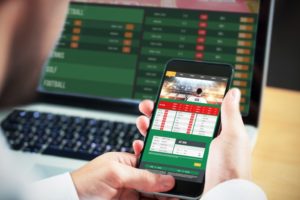 According to the contract, FanDuel will license GAN's patent for online gambling in the US. The proprietary technology allows players to connect their loyalty cards to online accounts. As a result, they earn loyalty points while playing online.
Connecting loyalty cards with online accounts will help casinos improve their revenues. In addition, it increases the chance for the two companies to reach new markets across the nation.
GAN offers online gambling software to casinos. GameSTACK is a system available to casinos in the US. Its purpose is to regulate online sports betting and real money gambling. It is a helpful tool that makes it easier to monitor online casino operations.
The software supplier recently released its fourth-quarter financial report. It showed strong performance with all its business units. While not the best sports betting software, GAN's system got significant revenues from New Jersey.
Even before GAN signed deal with FanDuel, it is earning more year over year. Its gross operator revenue improved by 104 percent compared to the Q4 2017. The increase was due to the fast growth rate of real money gambling in both the US and Europe.