Sports betting in Illinois is getting more popular this year. And in the latest in the online gambling industry news, we have Illinois' NCAA basketball betting being so popular, the handle for the month of March is a bit north of $175 million. And while the numbers are not yet complete, it looks like Illinois will be reporting the highest monthly handle they have had.
So far, the numbers from the NCAA tournament this March, predictably March Madness, has a $176.8 million total handle. For this tournament alone, revenue is at $14.6 million, with around $2.1 million in tax revenue. Again, we emphasize to those who want to learn how to become a bookie: this is how much money people bet on in one tournament alone. Think of the potential if you have multiple tournaments in a year.
NCAA Basketball Betting in March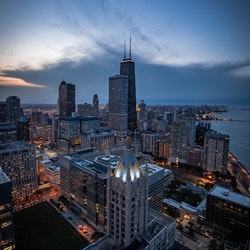 A lot of Illinois residents missed out on betting on March Madness last year as it was cancelled due to the pandemic. In fact, the wagers on March Madness is larger than even the Super Bowl. This year, Illinois residents bet $45.6 million only on the Super Bowl. We are talking about more than thrice this amount for college basketball. Many who are new to the industry tend to ignore college sports. Which is unfortunate, as both college basketball and football are some of the most popular tournaments that people wager on.
So far, the highest handle Illinois has is $581.5 million back in January. February's handle is at $509.8 million. Many who run a pay per head bookie service think that March will be a record-breaking month for the state. It could, however, be the peak handle for the near future. Keep in mind that Illinois has an in-person registration requirement for online sports betting. While this measure was put on hold over the recent months, March is the last month that this provision is suspended. This April, those new to the industry need to register physically in a retail sportsbook before they can go about sports betting online.